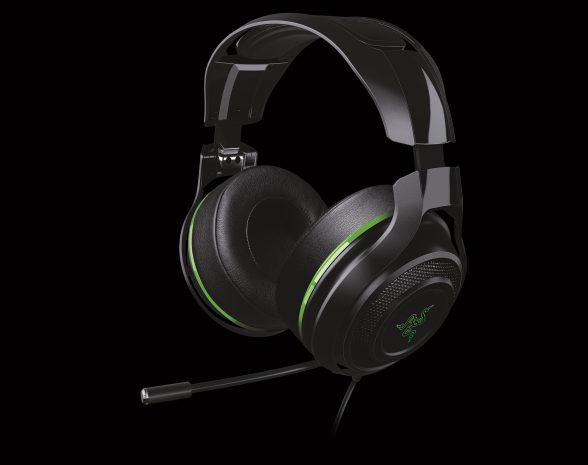 Razer's ManO' War headset which launched back in April has quickly become one of the most popular wireless gaming headsets of this year, but for those who aren't interested in wireless, Razer is now offering a wired option in the Razer Man O'War 7.1.
Built on the same platform as the original ManO'War, the ManO'War 7.1 utilizes powerful 50mm drivers combined with a new USB digital-to-analog converter for crisp, outstanding audio. The unit also has a retractable MEMS boom microphone which allows the microphone to be retracted out of sight when not in use.
For multiplatform gamers, the Razer ManO'War 7.1 is also compatible with a variety of platforms including PC, Mac, PS4, and Xbox One although virtual 7.1 functionality is only available on PC through the Razer Synapse software.
The Razer ManO'War 7.1 is available for pre-order now for $119.99 through the Razer store.