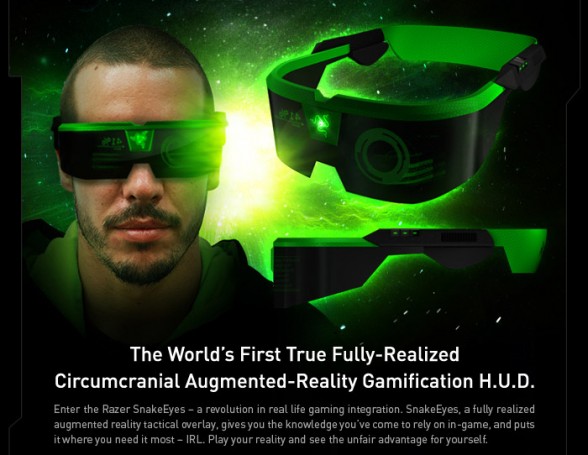 Wanna know how it feels to see through snake eyes? Well, Razer wants you to know.
According to the SnakeEyes product page, Razer has introduced the World's first true fully-realized Augmented-Reality Gamification HUD, which is some fancy wording for a pair of glasses that will give you in game stats while playing. Can you say… awesome?
Since we all love videos, I'm going to let you take a look at Razer's promo video for the SnakeEyes. Oh, Razer marketing. Can you make this any more cool than it already is?
Salivating for more information? Hop on over to the SnakeEyes product page for more details. Hopefully this thing doesn't get delayed like the Blade.
Source: Razer