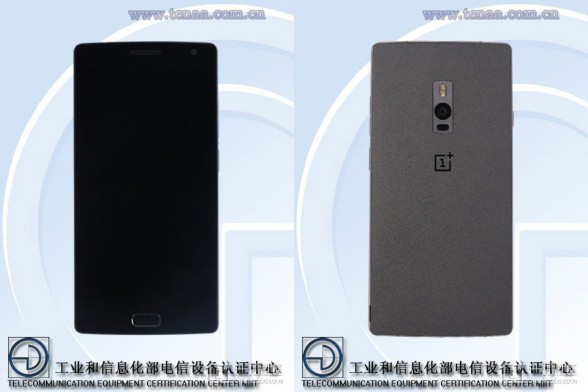 OnePlus 2, the next flagship phone from the renouned Chinese phone company OnePlus, will debut on July 27. But we won't have to wait that long to get a glimpse of what it's going to look like.
According to Anzhuo.cn, the OnePlus 2 had just passed through China's TENAA certification and they've got some exclusive images of the hyped up device to show.
The images above reveals several possible design changes from the OnePlus One. The front facing camera is now on the top right corner and there's a physical home button now. Because of the terrible contrast in the image, it's difficult to tell how thick the bezels on the sides are.
The back cover of the device seems to have the same sandstone finish of the OnePlus One. It also looks like the back cover will no longer be covering the edges of the phone and will have a cutout at the bottom left to make it easier to remove. The distinct silver bezel coincides with the rumor that the OnePlus 2 will feature a metallic bezel. The rear camera has been moved down a bit with what looks like a laser autofocus sensor added in. It's still unknown what camera sensor the OnePlus 2 will have now that Sony is no longer a partner with OnePlus, but picture quality seems promising judging by the preliminary camera review done by MKBHD.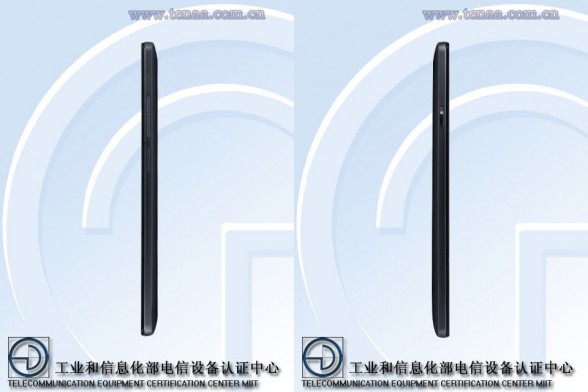 The side shots of the OnePlus 2 reveals that OnePlus has opted for a flat back instead of a curved design. The power button has been moved to the right edge below the volume keys. An additional button has been added to the left edge of the phone. Judging by its position, it could be a dedicated camera button.
The OnePlus 2 will continue OnePlus' tradition of bringing high-end phone hardware to a budget price range. OnePlus' CEO Peter Lau has confirmed that it the OnePlus 2 will be priced below $450 USD, undercutting most flagship phones today by almost $300. For the price, the OnePlus 2 will use Qualcomm's latest Snapdragon 810 SoC and will feature 4GB of RAM,  dual-sim support, a 3300MAh battery, USB Type-C connector, and a 13MP rear camera. Screen size will be 5.5″ with 2K resolution. There's also the possibility of a fingerprint scanner.
Official pricing of the OnePlus 2 will be revealed on its launch date, July 27.