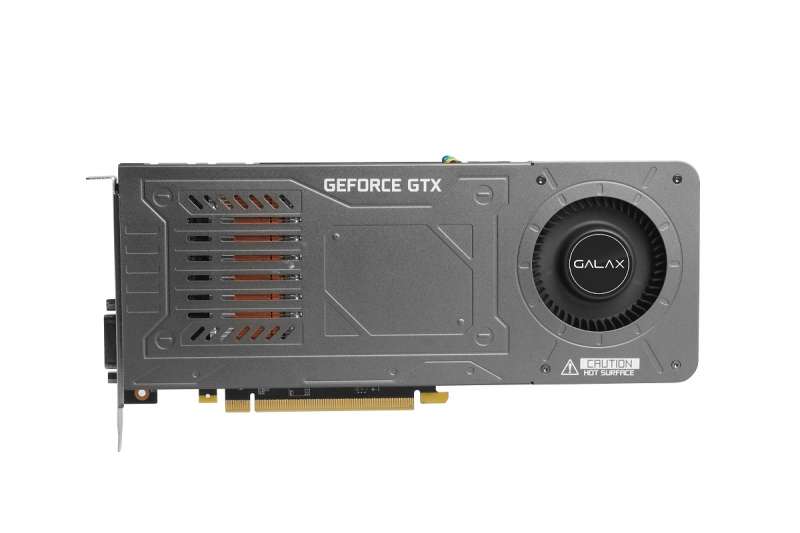 GALAX has just released a razor thin GTX 1070 for systems tight on horizontal space.
The new GALAX GeForce GTX 1070 KATANA features the the power efficient GP104 GPU paired with a custom blower style "Turbo Cooler", which consists of a copper cooling fin and a vapor chamber. A single fan is placed in the rear of the card to push air out of the case. This allows the entire graphics card to measure just 16mm in thickness.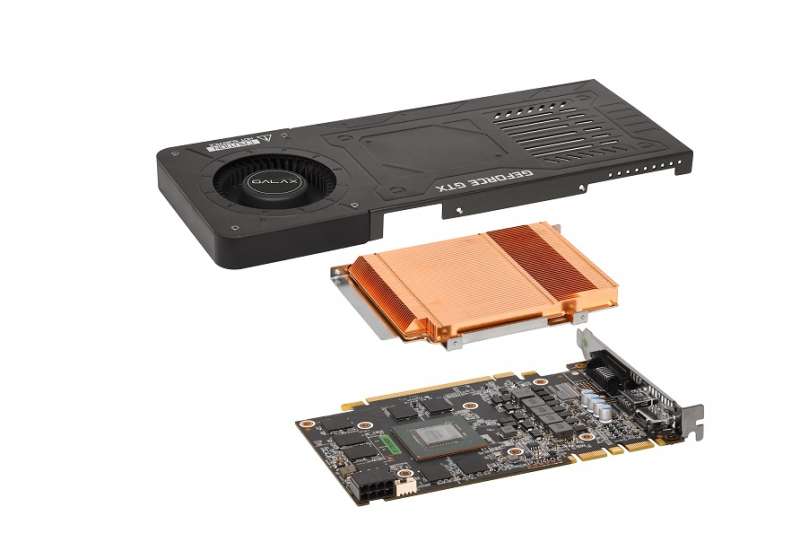 In addition to the single slot cooler, the GTX 1070 KATANA features a custom designed PCB and high-quality components. It also has "optimisation of electrical circuit" that has "overwhelmingly better performance".
Despite its single slot cooler, the GALAX GeForce GTX 1070 KATANA still manages to eke out higher boost clock than the reference card, likely thanks to the "optimized electrical circuits". Core clocks come in at 1,708MHz boost and 1,518 MHz base. The memory configuration is the standard 8GB, and a single 8-pin PCIe power connector is required for power.
More information is available at the GALAX website here.