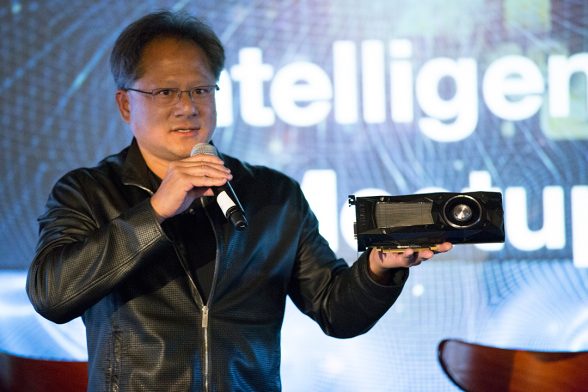 Nvidia recently surprised the tech world by revealing their brand new Pascal architecture based Titan X graphics card not at a Nvidia press event or a technology tradeshow, but rather at an AI meetup at Stanford University. After a presentation by Baidu Chief Scientist Andrew Ng, Nvidia CEO Jen Hsun Huang unexpectedly presented Ng with the new Titan X carrying an inscription that described Ng as "a pioneer, an amazing scientist, and a hero to us all."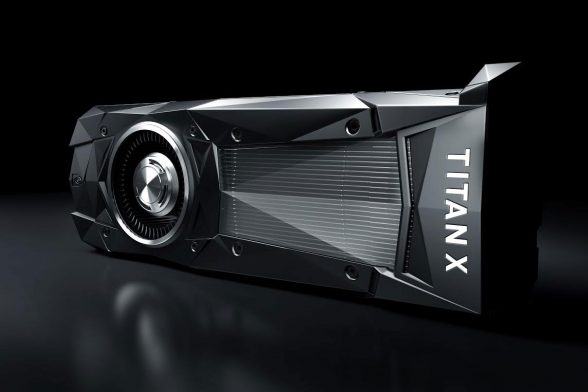 Despite the launch of the Pascal Titan X being quite unexpected, the beast-like specs of the Pascal Titan X is almost exactly as you'd expect. It's insane.
While the Pascal Titan X doesn't exactly get the insane, insane GP100 GPU found on the Tesla P100, it gets the GP102 GPU instead which is still insane for consumer applications. Packing a whopping 12 billion transistors, it's Nvidia's largest GPU ever built. Just like the GP100 found on the Tesla P100, the GP102 features 3,584 CUDA cores running at a base clock of 1,417 MHz and a boost clock 1,531 MHz. Unlike the GP100 with its HBM2 support however, the GP102 gets 12GB GDDR5X memory flanked with a 384-bit memory interface and an effective clock speed of 10Gbps. The GP102 GPU will also sport 224TMUs and 96 ROPs. Despite all this power, it's still very efficient with a TDP of just 250W.
Numbers are cool, but what does this all mean to you? Well, Nvidia claims that the Pascal Titan X will offer 60% more performance than the previous generation Maxwell Titan X. If that's not enough for you, the Pascal Titan X also supports SLI, so you can get two of these guys for even more mind blowing performance.
Of course, with great power comes great price and what a great price it is. The Nvidia Titan X is set to retail for $1,199 and will be available through the Nvidia store on August 2nd. Who's pre-ordering? Leave a comment below!
Source: Nvidia