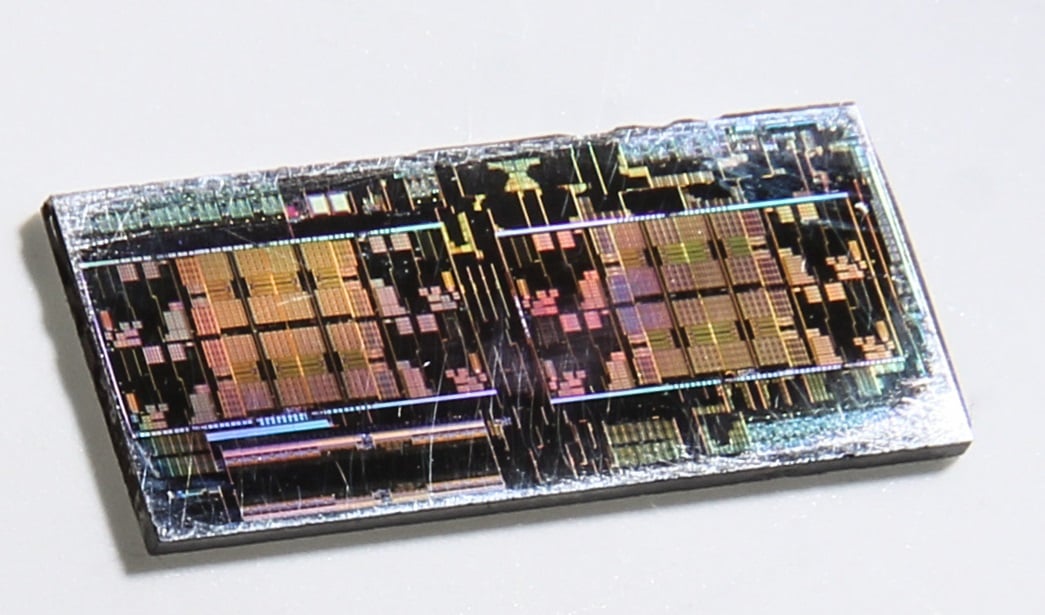 Der8auer, the German overclocker who's become quite famous for delidding CPUs, has recently published a video not only de-lidding the AMD Threadripper 1950X, but he also removed the dies to learn more about what lies inside.
As the AMD Threadripper 1950X has 16 cores/32 threads, it was originally assumed to only have two 8-core Ryzen dies. Interestingly, Der8auer discovered that there are not two, but four dies under the heatspreader in a previous video. Further, each of the four dies are confirmed to be 8-core Ryzen dies by removing all the dies. This means that half the dies are disabled and are essentially just there as placeholders. Currently, it's not possible to unlock the additional dies via software.
The four die configuration is essentially identical to AMD's new EPYC server processors. This makes the possibility of a full 32 core Threadripper processor a possibility down the road although it may not be in AMD's best interest to release one to prevent competing against itself.
Source: der8auer Youtube