[section label="Introduction"]
Tesla for the Home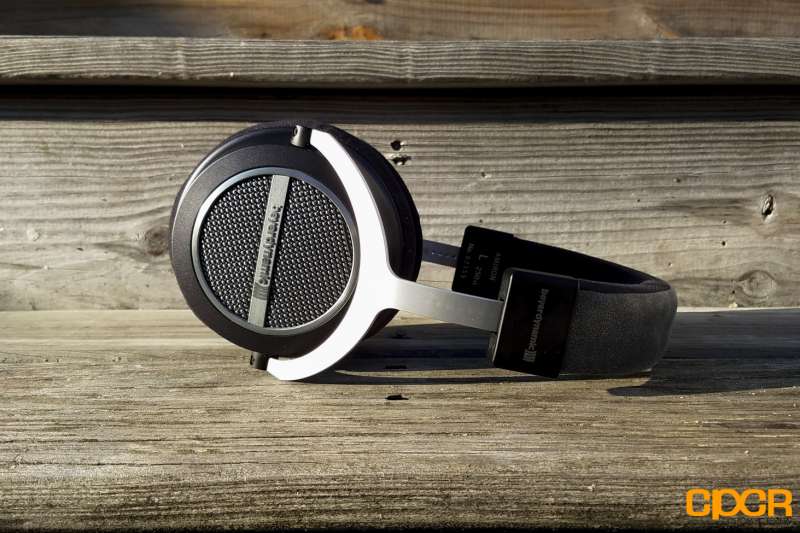 We have a treat for all the audiophiles out there with a new pair of Beyerdynamic audiophile headphones for review. For those who aren't familiar with high end audio brands, Beyerdynamic is a German audio brand with almost 100 years of history crafting some of the highest end professional and enthusiast grade audio equipment.
Today we'll be reviewing the new Beyerdynamic Amrion Home. The Beyerdynamic Amiron Home is the successor to the popular Beyerdynamic T90 and is geared toward a very niche group of enthusiast audiophiles with its $600 price point. As implied by its name, Beyerdynamic is making it clear that the Amiron Home is not designed for the professional, but rather home users who want a pair of top end headphones with the same technologies used in professional grade headphones.
Specifications
| | |
| --- | --- |
| Manufacturer | Beyerdynamic |
| Model | Amiron Home |
| Formfactor | Over Ear |
| Interface | 3.5mm plug (6.35mm jack adapter included) |
| Frequency Response | 5 – 40,000Hz |
| Speaker Driver | 45mm Tesla Vibrating Plate |
| Impedance | 250 OHM |
|  Nominal Impedence | 102 dB |
| Design | Open Back |
| Weight | 306g (10.8 Oz) |
| Warranty | 1 Year |
Looking at the specifications, the Beyerdynamic Amiron Home is a very impressive pair of headphones. The set features a 45mm driver with Tesla technology, an ultra-wide 5-40,000Hz frequency response and an impedence of 250Ω. However, the biggest differentiating feature of the Amiron Home is the incorporation of Beyerdynamic's Tesla driver technology, a technology that was first introduced with the $1,000 Beyerdynamic Tesla T1 launched back in 2010.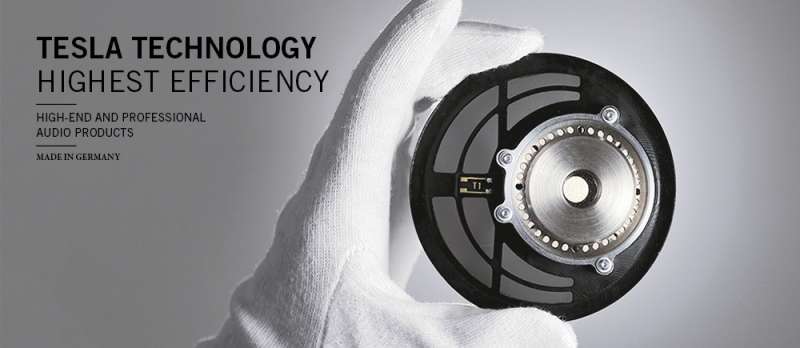 Beyerdynamic's Tesla is a variation on their transducers and provides a stronger magnetic drive than drivers without the Tesla technology.
What does this mean? Well, a Tesla is a unit of magnetic induction and anything in excess of 1 Tesla are deemed incredibly difficult in construction of headphones. The increase of induction provides tremendous advantages which include less total harmonic distortion along with improved precision and richness adding to the overall quality and improving listener experience. It can also allow listening at louder volumes and the more efficient design will allow improved detail at lower volumes as well.
Let's take a closer look.
[section label="A Closer Look"]
 A Closer Look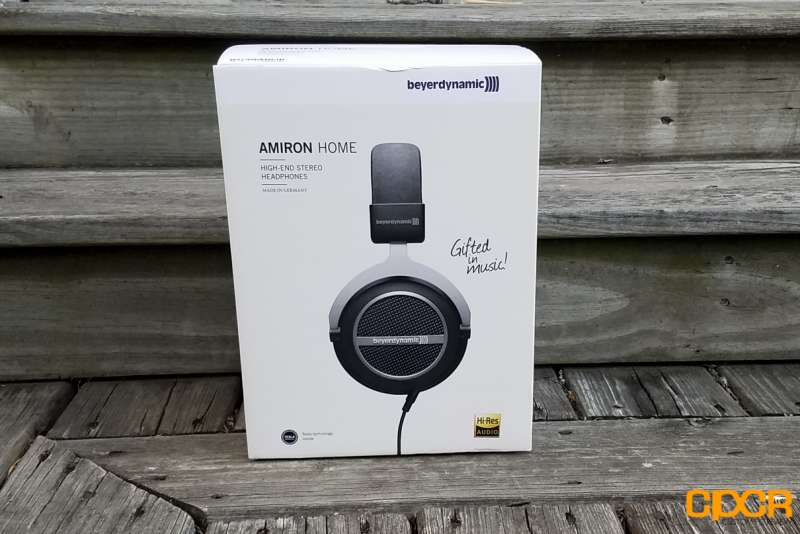 The Beyerdynamic Amiron Home is packed in a standard thin cardboard box. The packaging definitely isn't flashy like what you'd find with some of the other premium headphones on the market, but ultimately it's what's inside that counts.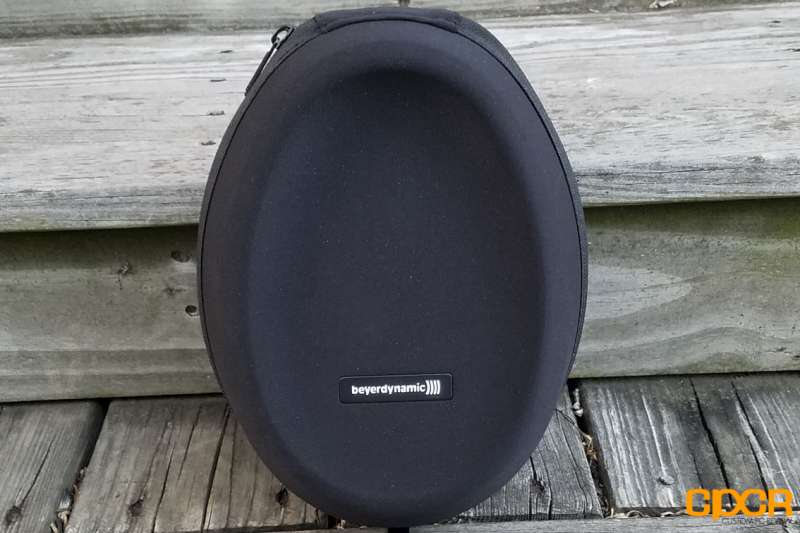 Once unboxed, the we find that Beyerdynamic provides a hard clamshell zippered carrying case which houses the Amiron Home while shipping or when not in use. The case definitely provides plenty of protection, although it does tend to pick up quite a lot of dust unfortunately.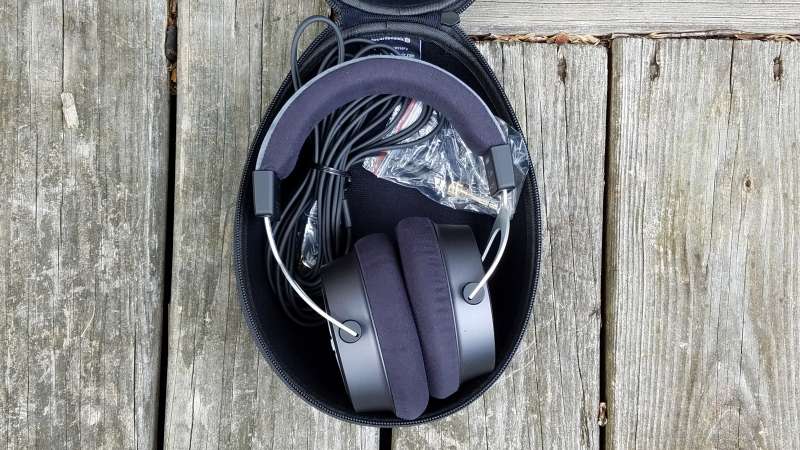 Opening up the clamshell case, we find the Amiron Home headphones along with a lengthy 10ft cable and 1/4-inch jack adapter for use in high end audio equipment.
The Beyerdynamic Amiron Home features a thin metal frame which is quickly becoming the standard for premium headphones. This allows the Amiron Home to be very light when worn on the head while still feeling premium and durable.
The earcups are an open back design which allows outside sound to penetrate into the headphones, but in turn provides a wider and more open soundstage. The Alcan Tara microfiber and microvelour earpads are also extremely large and deep as well, which provides breathability and comfort when worn for long periods of time.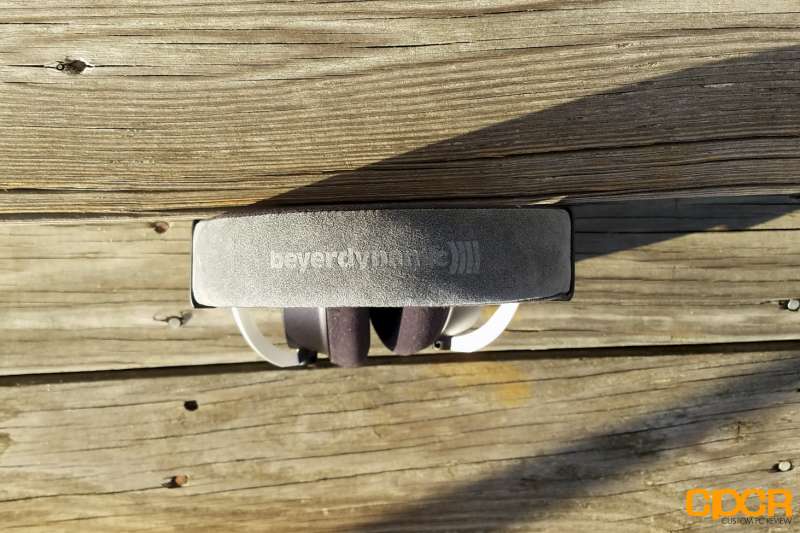 The headband is made of the same Alcan Tara microfiber and microvelour combination as the earcups making it soft and comfortable when worn on the head. At the top of the headphones is the iconic Beyerdynamic logo which is etched into the fabric. 
[section label="Performance & Conclusion"]
Performance & Conclusion
As someone who spent his late teen years and early twenties as an amateur musician, I have plenty of experience with headphones in the $100-$300 range, but over the years, I've had the opportunity to test everything from the $1,000 Sennheisers to the notoriously bass heavy Beats. Despite this, this is actually my first long term experience with Beyerdynamic headphones in this class.
After using these headphones long term over the past few months I can firmly say that these are a fantastic set of cans for home users. While the headphones do provide the more interesting "v-shaped" sound signature for a more interesting listening experience, Beyerdynamic has tuned the Amiron Home in a way where the sound is still very clean and the boosts to either side of the sound spectrum isn't overdone. One recommendation when listening to the Amiron Home however, is to use a proper amplifier capable of properly driving the 250Ω headphones. While your typical smartphone paired with the Amiron Home will produce decent sound, overdriving the amplifiers will cause noticeable distortion which can be mitigated even with relatively low cost amplifiers such as the [easyazon_link identifier="B00GCDVNHI" locale="US" tag="cupcre06-20″]Audioengine D3[/easyazon_link].
During testing, I pitted the Amiron Home against a variety of different types of music. In testing, I found that the Amiron Home truly excels in classic live albums such as Nirvana, "Unplugged" Muse, "HAARP" Bill Withers, "Live at Carnegie Hall" Led Zeppelin, "How the West Was Won" and all types of Jazz. Especially noticeable was the clarity and crispness of the high end, upper mid-range and vocals along with the noticeably wide soundstage which almost makes you feel like you're actually at the event live. While I was definitely impressed, I did find however, that cymbals and guitar solos are a bit over powering and this is made evident in these genres. Though it took me a little while to notice, if these weren't $600 I wouldn't really be as picky.
At the low end, Beyerdynamic definitely doesn't overdo it, bringing a clean bass range that allows listeners to identify the range of sound being played. That said, those who enjoy the single note boom of the bass may be a bit disappointed as EDM and more bass heavy music like Justice – Cross, Daft Punk – Alive 2007 and Hip Hop don't provide the same physical booming feeling you'd find familiar in headphones like the Beats.
In terms of comfort, the Amiron Home's excellent use of quality materials allow the headphones to be worn for hours, even in the extremely hot summer. A lot of this has to do with the combination of the quality Alcan Tara microfibers and microvelour ear cups combined with the open air design. Even for those with glasses, the Amiron Home is easily comfortable enough for all day listening.
Overall, the [easyazon_link identifier="B01LZQ8N6E" locale="US" tag="cupcre06-20″]Beyerdynamic Amiron Home[/easyazon_link] is an excellent pair of headphones and for home enthusiasts looking for a pair of headphones to deliver crisp and clean vocals and instrumentals, there are very few headphones out there capable of a similar level of performance. Those who want a step up from the [easyazon_link identifier="B0006NL5SM" locale="US" tag="cupcre06-20″]Beyerdynamic DT770 Pro[/easyazon_link], but aren't ready to drop the $1,000+ on the [easyazon_link identifier="B015ACX03G" locale="US" tag="cupcre06-20″]Beyerdynamic T1[/easyazon_link] will find the Amiron Home the perfect middle.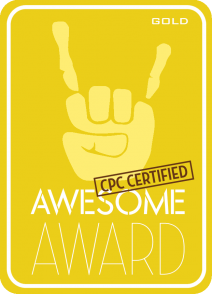 Sample provided by: Beyerdynamic
Available at: [easyazon_link identifier="B01LZQ8N6E" locale="US" tag="cupcre06-20″]Amazon[/easyazon_link]