Warning
: Undefined array key "width" in
/var/www/vhosts/custompcreview.com/public_html/wp-includes/media.php
on line
1381
Warning
: Undefined array key "width" in
/var/www/vhosts/custompcreview.com/public_html/wp-includes/media.php
on line
1386
Warning
: Undefined array key "height" in
/var/www/vhosts/custompcreview.com/public_html/wp-includes/media.php
on line
1386
Warning
: Undefined array key "width" in
/var/www/vhosts/custompcreview.com/public_html/wp-includes/media.php
on line
1381
Warning
: Undefined array key "width" in
/var/www/vhosts/custompcreview.com/public_html/wp-includes/media.php
on line
1386
Warning
: Undefined array key "height" in
/var/www/vhosts/custompcreview.com/public_html/wp-includes/media.php
on line
1386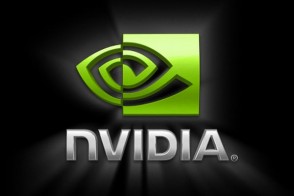 According to a recent announcement, Nvidia (NASDAQ: NVDA) has filed complaints against both Qualcomm (Nasdaq: QCOM) and Samsung (KRX:005935) with the ITC (International Trade Commission) and the U.S. District Court in Delaware alleging that both companies are infringing on as many as seven Nvidia GPU patents which covers technology such as the "GPU", programmable shading, unified shaders, and multi-threaded parallel processing.
The full complaints can be found here (ITC) and  here (U.S. District Court in Delaware).
Nvidia is requesting that the ITC ban all shipments of Samsung Galaxy mobile phones and tablets that contain Qualcomm's Adreno, ARM's Mali, or Imagination Technologies' PowerVR graphics architectures until a settlement can be reached. This includes products such as the Samsung Galaxy Note Edge, Samsung Galaxy Note 4, Samsung Galaxy S5, Samsung Galaxy Note 3, etc. All these devices either utilize Qualcomm's Snapdragon SoCs which use Adreno graphics or Samsung's Exynos SoCs which use ARM's Mali or Imagination Technologies' PowerVR graphics.
"Our patented GPU inventions provide significant value to mobile devices. Samsung and Qualcomm have chosen to use these in their products without a license from us. We are asking the courts to determine infringement of NVIDIA's GPU patents by all graphics architectures used in Samsung's mobile products and to establish their licensing value."
In their complaint, Nvidia claims that they've been attempting to reach a licensing deal with Samsung since August of 2012, but Samsung has instead directed Nvidia to their chipset suppliers. Nvidia has not mentioned whether they've made attempts to make licensing deals with Qualcomm, ARM, or Imagination Technologies, but Nvidia does mention their $1.5 billion GPU licensing deal with Intel. AMD was not mentioned as a licensee of Nvidia patents, but Nvidia does mention that Qualcomm's Adreno 3D graphics technology was acquired from AMD.
Personally I think it'll be interesting to see how this case plays out. Technically speaking, since Samsung's SoCs use either Qualcomm, ARM, or Imagination Technologies' graphics chips, Samsung really isn't infringing on any Nvidia patents. Instead, Nvidia should just be going after Qualcomm, ARM and Imagination Technologies. That way Samsung and every other smartphone/tablet vendor would indirectly pay licensing fees to Nvidia when they purchase graphics chips.
That said, if Nvidia scores a win here, there will be some serious ramifications in the mobile industry. Given that every single smartphone/tablet sold today uses some sort of graphics technology, Nvidia will literally be able to take a cut out of every single smartphone/tablet sold.
What do you think about this lawsuit? Legitimate complaint or patent trolling? Leave a comment below!