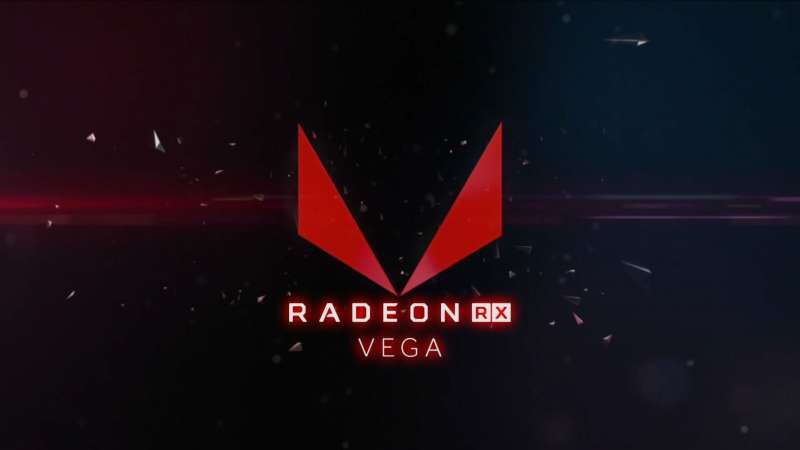 A mysterious Time Spy benchmark result has appeared on the 3DMark benchmark database, which may belong to AMD's upcoming enthusiast Vega GPU.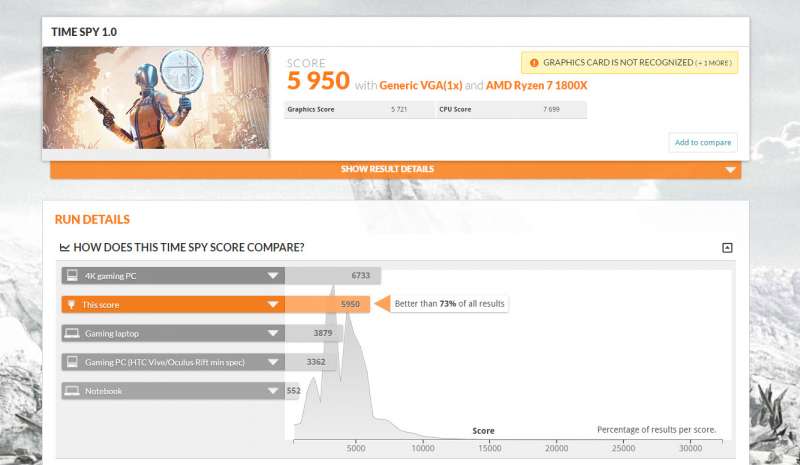 According to the benchmark result page, the unnamed graphics card was able to achieve a graphics score of 5,721, which is around the performance level of the Nvidia GeForce GTX 1070. As far as specifications, the benchmark result page shows an AMD graphics card with 8GB of memory, 1.2GHz GPU core clock, and 700MHz memory bus clock paired with an AMD Ryzen 7 1800X.
If this is indeed a Vega graphics card, the numbers are a slightly worrying. That said, there are a lot of unknowns here. First and foremost is that the card is most likely an early engineering sample with early, unoptimized drivers. The card's 1,200MHz core clock may also be lower than the retail card since engineering samples tend to have slower clocks. This was something we saw in early leaked benchmarks of AMD's Ryzen CPUs.
As always with any leaks, take this one with a grain of salt. AMD's Vega GPUs are expected to launch in the 2H2017 so more information should be trickling out soon.
Source: 3DMark