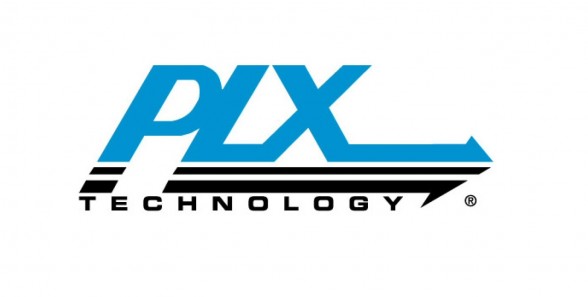 According to a recent post over at Hardware.fr, those desperately waiting for the Nvidia GTX 690 to come in stock or the Radeon HD 7990 to launch might be waiting for a while as the only company with a PCIe 3.0 compliant bridge chip, PLX is currently facing shortages of their PEX8747 PCIe 3.0 bridge chip. Unfortunately, as you can imagine, the PEX8747 PCIe 3.0 bridge chip just so happens to be a critical component on both the dual GPU Nvidia GTX 690, the yet to be released dual GPU Radeon HD 7990 and some higher end motherboards to expand PCIe 3.0 lanes.
While this is a pretty big concern for the already launched Nvidia GeForce GTX 690, which will now and forever require the PEX8747, some graphics card vendors (I'm assuming AMD AIB partners) have hinted at searching for "alternate solutions" to work around the PEX8747 shortage -solutions such as using PCIe 2.0 bridge chips and dropping prices on the graphics cards instead. Either way, no word regarding when we should be seeing better availability of the PEX8747 chips or the official release of the rumored HD 7990 (or some other HD 7970 x2 equivalent).
At Computex, we spoke with some of the graphics card vendors with so-called HD 7970 X2 models in the works. We learned through our conversations that some of them are hit by the shortage of PEX8747, which destabilized their product launch schedules, and that they are looking for "alternatives." These could include PCI-Express Gen 2.0 switches, which could hurt the products' specification sheets unless the companies balance it with [relatively] attractive pricing (at their expense of their margins).
Source: TechPowerUp