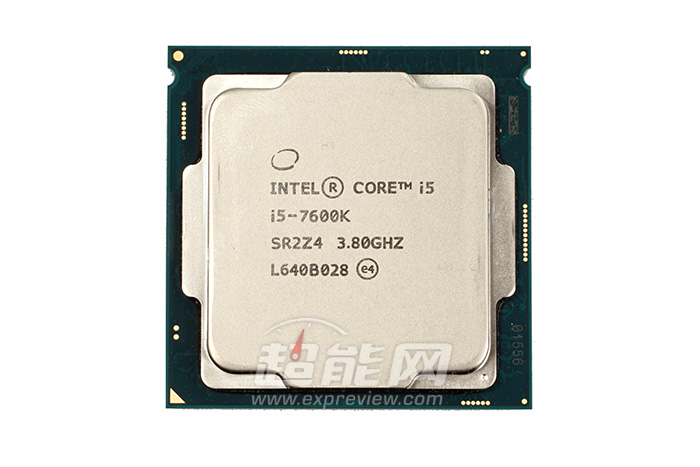 It looks like some stores in Shenzhen, China didn't get the message that Kaby Lake desktop chips aren't for sale yet as they've accidentally begun selling the yet to be released Intel Core i5-7600K. Noticing the opportunity, Chinese website EXPreview picked up one of the CPUs, which was priced at 1599 Yuan (~$237.36 USD). It was noted that the Intel Core i7-7700K was also listed for pre-order as it was not yet in stock and that it would be available for 2999 Yuan (~$445.19 USD).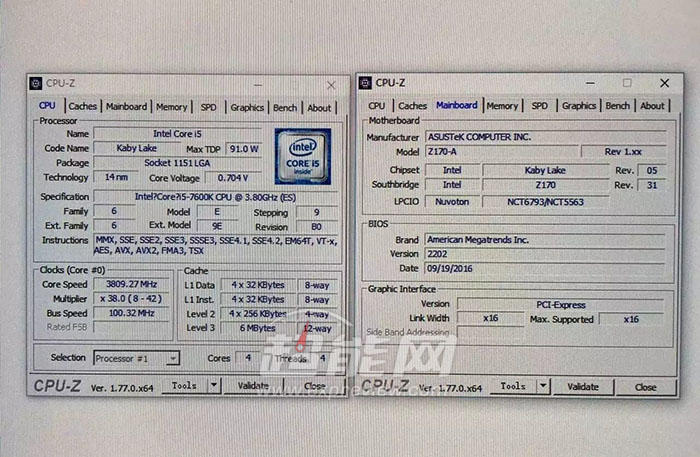 Of course, CPU-Z screenshots were provided. Here we can see that we have an Intel Core i5-7600K Kaby Lake CPU running at 3.8GHz with a voltage of just 0.704v. The Core i5-7600K will be a 91W TDP CPU and looking at its multiplier, it looks like it should have a boost clock up to 4.2GHz. It was noted that while CPU-Z tagged this chip as an Engineering Sample (ES) chip, it might be a mistake due to the fact that the chip hasn't been released yet.
Since it's a Socket LGA 1151 CPU, it'll run on Z170 motherboards and in this case, we can see that it's running on a ASUS Z170-A. Motherboard vendors are also expected to begin rolling out Z270 motherboards for Kaby Lake as well.
Here's a comparison between the Intel Core i5-7600K vs Core i7-6700K. Since they both utilize the LGA 1151 socket, there's not a whole lot of difference. The Core i5-7600K does appear to have a redesigned heatsink. These Kaby Lake CPUs are rumored to be very good overclockers, so this may partially be a reason why.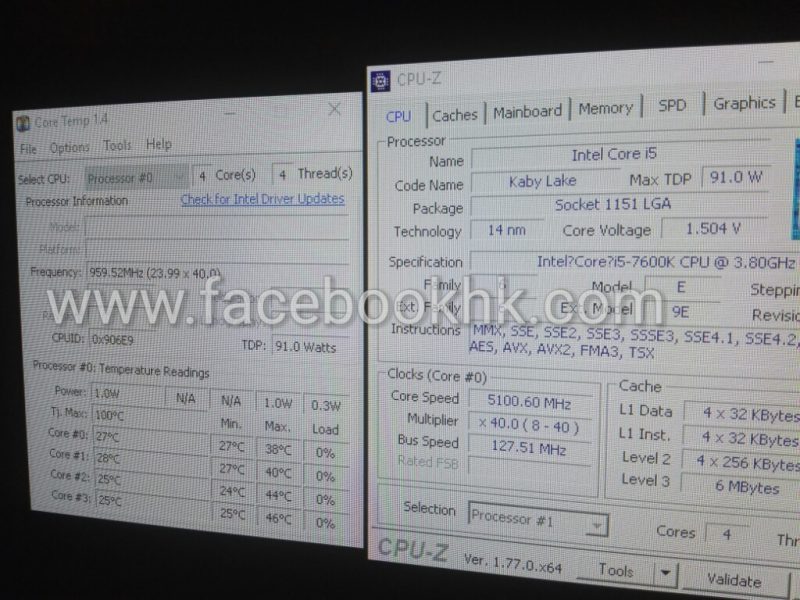 Speaking of overclocking, another site by the name of facebookhk appears to have also picked up one of these retail Intel Core i5-7600K CPUs and did some overclocking testing. According to the CPU-Z and Core Temp screenshots, we can see that they were able to push the chip up to 5.1GHz at just 1.504v. Idle temperatures appear to be very good at under 30 degrees Celsius although the poster did mention using a M8G, which is a watercooling block.
Source: EXPreview, facebookhk