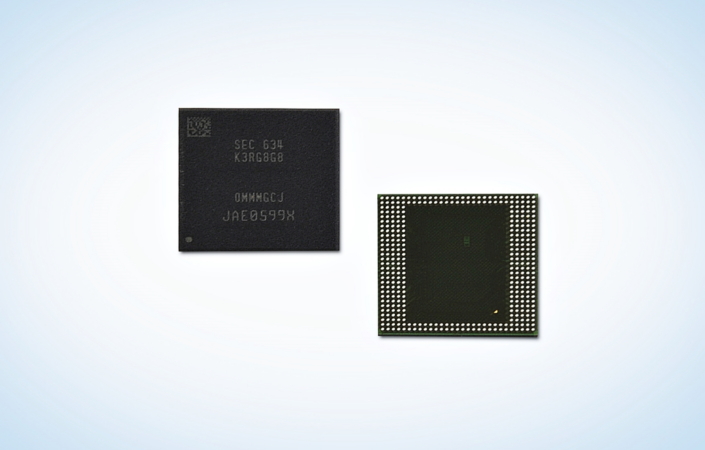 According to a recent announcement, Samsung recently introduced the industry's first 8GB LPDDR4 DRAM package designed for mobile applications.
In order to achieve this feat, Samsung's 8GB LPDDR4 DRAM package packs four 10nm class 16Gb LPDDR4 dies into a single package. Samsung claims that this new 8GB LPDDR4 DRAM package is capable of up to 4,266Mbps per pin which provides up to 34GB/s throughput over a 64-bit memory bus. This is twice as fast as typical PC DRAM which operates at 2,133MHz per pin. It's also power efficient as well with 8GB LPDDR4 DRAM consuming the same amount of power as a 4GB package of Samsung LPDDR3.
Further, the Samsung 8GB LPDDR4 DRAM package is also very small, with dimensions under 15mmx15mmx1mm. This will allow mobile device vendors to easily incorporate it into their upcoming designs, and will allow the ability to stack a UFS memory package or SoC for further PCB space savings.
No word on when we'll see devices adopt the new DRAM technology, but with CES rolling around in January, it wouldn't surprise us to see quite a few devices begin adopting the technology.