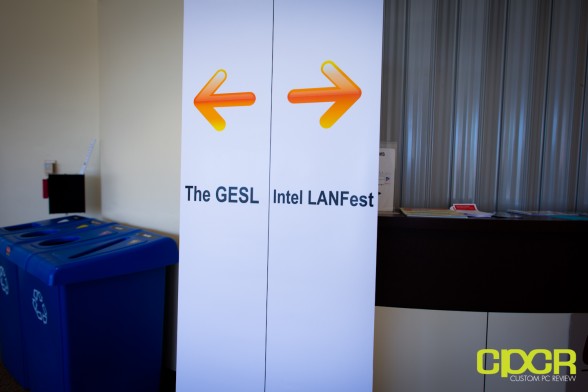 Glad finals are finally over? Need to get your game on before summer school starts up? Those living in California (or near by) should be sure to check out the GESL (Gigabyte Esports LAN) event going on from June 15th to the 17th at the Cal Poly Pomona University campus! Whether you're a professional gamer, a casual gamer, or even if you're not a gamer, you don't wanna miss this one.
As you can see above, the event is split up into two parts. Take the path to the left and we get GESL, which is more of a tournament for professional players ($21,000 prize pool), while taking the path to the right brings you to Intel LANFest, which will allow gamers to bring their own PCs and go head to head with other players at the event. *If you're feelin' like a super brave warrior, be sure to bring an iMac to the party.*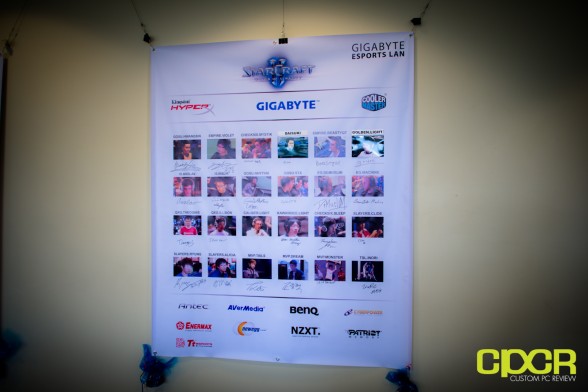 Who are these guys? =P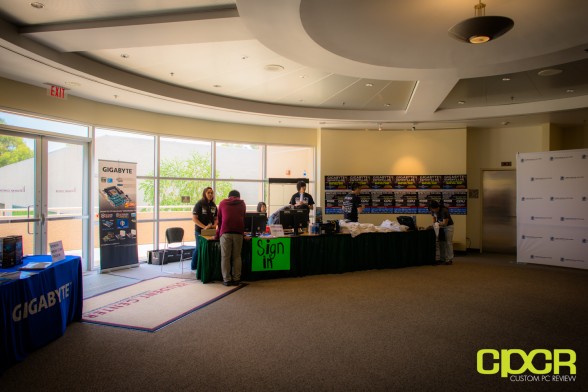 Turnout this morning was quite good with the entire hallway being quite crowded. Luckily for us, the crowds died down a couple hours later so we could take a quick snap of the sign in area.
Spectator signups are only $15 and will include admission to GESL for the entire 3 days of the event. You also get a couple other goodies such as raffle tickets for computers, t-shirts, and other cool stuff. Unfortunately, there's only two more days left so if you plan on attending be sure to get out here quick!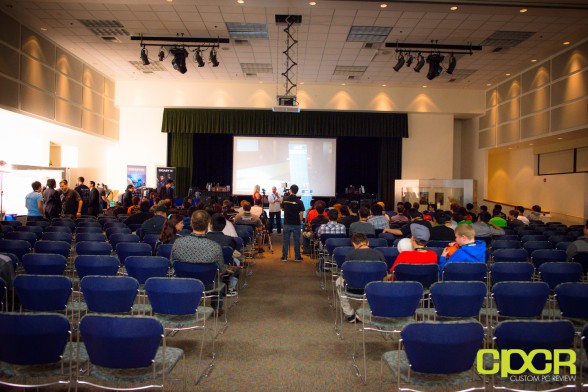 Inside the GESL main spectator/ sponsor room there's plenty of seating for those interested in watching the professional Starcraft 2 and League of Legends tournaments going on. There's also plenty of events that'll happen in the coming days, so stay tuned for that.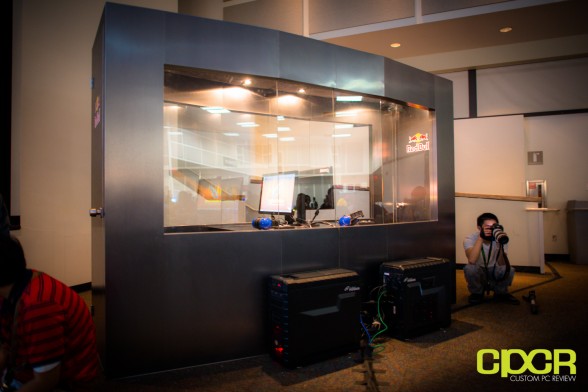 Full 1v1 setup right here.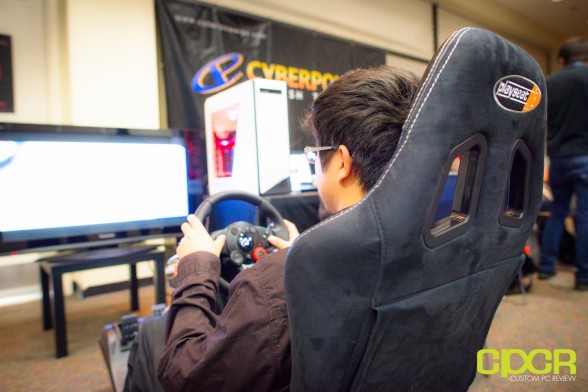 And… there's the sponsors. CyberPower PC brought a Playseat fully equipped with a Logitech Driving Force GT racing wheel for some DIRT 3 action. I must say, a setup like this really makes the DIRT 3 experience a whole lot better.
You might've noticed all the articles popping up lately about the sponsors. We'll be sure to let you guys know what kind of cool stuff the sponsors have brought with them for those who can't make the event. Cooler Master and AverMedia are already up. More coming along the way so stay tuned!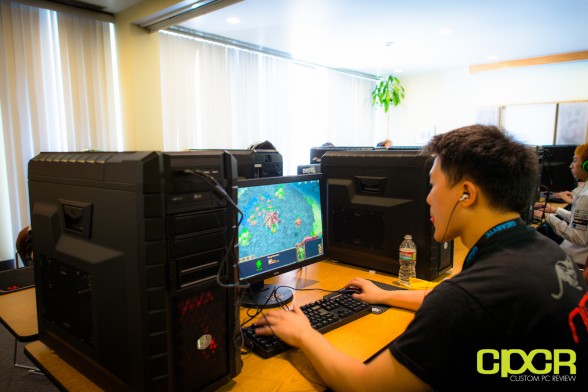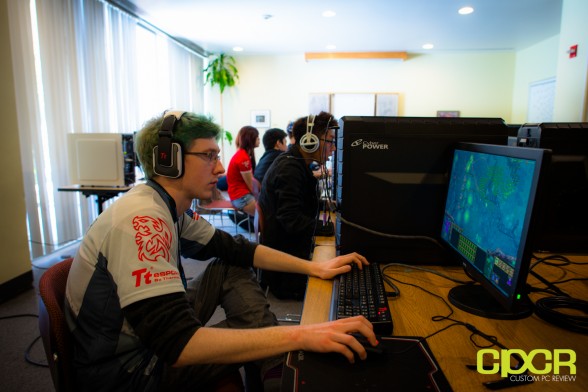 Moving inside the competitor rooms, we've got all the professionals working on their game for the main event. Guess I shouldn't disturb them too much…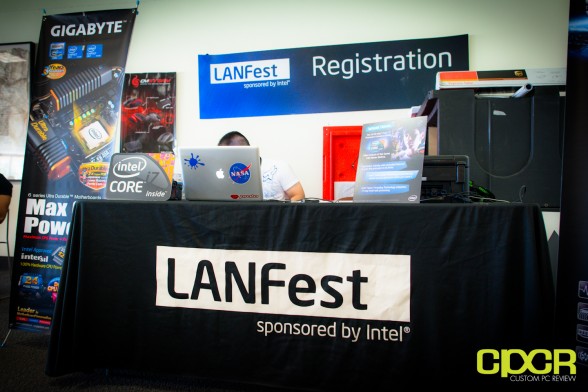 Got your own PC? Hop on over to the Intel's LANFest and complete against other LAN..ners! Unfortunately pre-registration is already closed, but those interested can still simply show up and pay a $45 entrance fee to register on site. (Pending seat availability)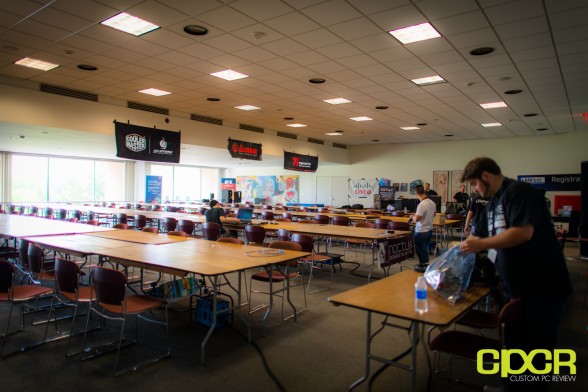 Intel blocked off a pretty good sized room for the LANFest so there should be plenty of seating for everyone. Those interested should definitely get there quick to join in on the action! That said, be sure to bring a chair. Those chairs DO NOT look comfortable at all…
Cal Poly Pomona 3801 W. Temple Ave. Pomona, CA, USA 91768
If you're interested in going, be sure to drop by the GESL website here for more information or simply just show up. Doors open at 9:00 AM on Saturday, June 16 and doors open at 8:00 AM Sunday, June 17. For a full schedule, click here. Otherwise, I hope to see you all there!