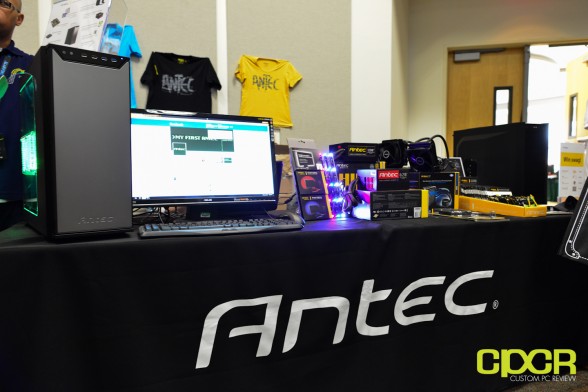 Well, day 2 at GESL has ended and while most of you gamers out there are watching the GESL livestreams on Twitch.tv, we'll be doing coverage on more sponsor booths! Today, we'll be checking out a sponsor that most of you guys are probably familiar with – Antec.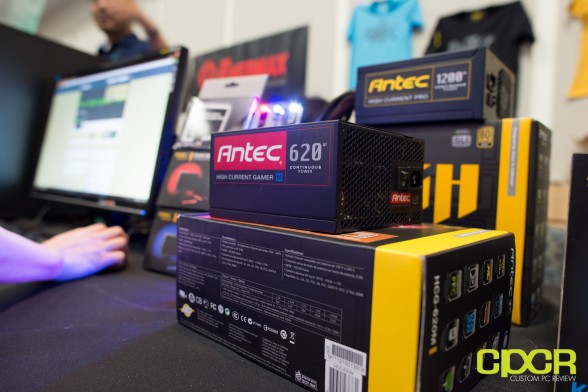 Kicking off the Antec showcase, the first couple products that caught our eye is their Antec HCG (High Current Gamer) and HCP (High Current Pro) power supplies, which are power supplies Antec has designed specifically for the gamer / enthusiast market. The HCG is designed for the gamer market and will range between 400w to 900w models – all of them with the aggressive red/black styling we all know and love. For those more serious enthusiasts, Antec is also showing off their HCP series PSUs, which range from 750w to 1200w. These monster PSUs feature 80 plus gold certification (or higher), fantastic styling, and nice, clean power to make sure your CF/SLI rigs get enough juice to keep going even when you physically can't.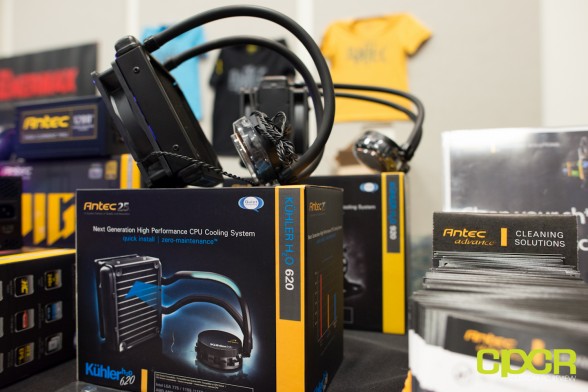 Antec also showcased their Antec Kuhler H20 series all in one water cooling solutions. Next to that, Antec also had some samples of their cleaning wipes… Cell phone definitely needed a clean. Anyone used Antec cleaning solutions lately?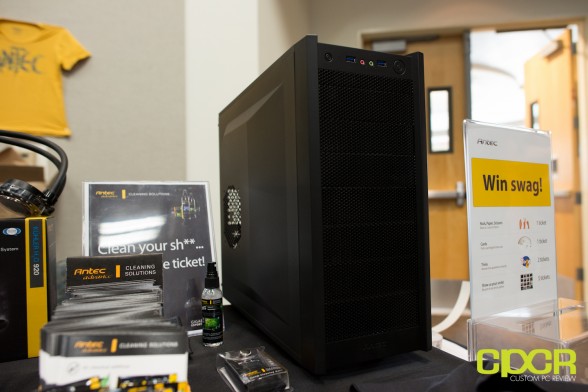 Of course, what's Antec without some cases right? Here we've got the Antec One mid tower case, which is among the newer cases Antec has on the market today. Featuring tool-less design, plenty of airflow, great cable management, painted interiors, and front USB 3.0 for only $50, it's definitely one of the best budget cases on the market.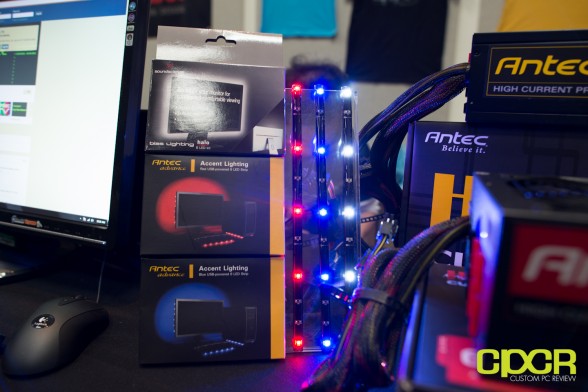 Antec also offers accent lighting, which will allow you to easily light up your case by plugging the strip into a free USB port. These kits are currently available for only ~$13 on Amazon, and look great when installed in any system, so why not right?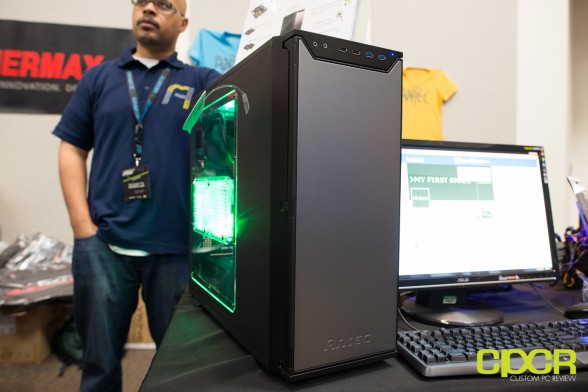 Finally, Antec also made sure to bring along their Performance One Series P280 silent PC case as well. For those unfamiliar with Antec, Antec is actually one of the pioneers of the silent PC case and they really helped popularize it with their highly popular Perfomrance One P180 case unveiled many, many aeons ago. That said, Antec has really worked hard with the P280 case to make it an absolutely fantastic redesign of the classic.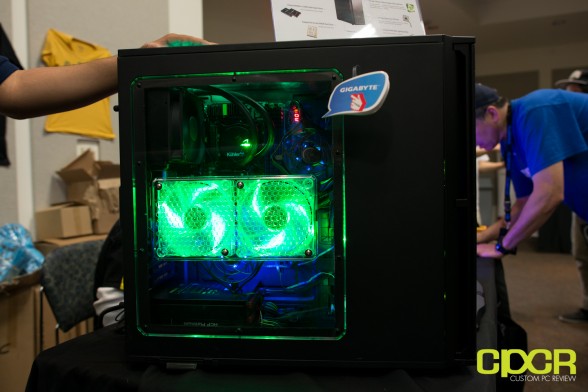 One very cool thing about the P280 though is that while it's a silent PC case, it's based off the same chassis design as the Antec Eleven Hundred, which is another Antec case geared towards gamers. Because of their similar design, the Antec Eleven Hundred's side panel is fully compatible with the P280 and with a couple Antec Tricool LED fans, your silent bedroom PC can instantly be turned into a LAN party ready lightshow.