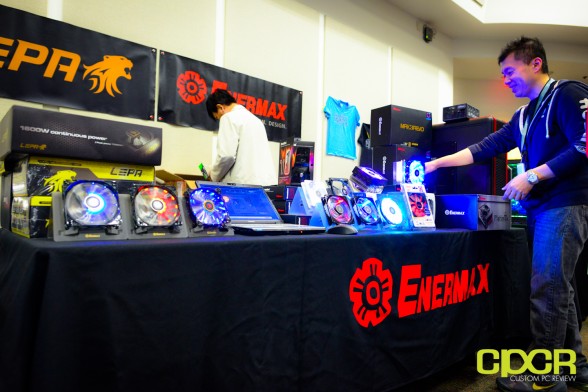 Aside from those who constantly keep up with hardware news, a lot of us simply haven't heard much about Enermax or their US distributor, Ecomaster's own brand, LEPA. That said, despite having smaller advertising budgets than larger computer hardware manufacturers, both Enermax and LEPA produce some very high end hardware that can easily rival the big players.
Today, we're going to take a look at some of Enermax/LEPA hardware being displayed at GESL 2012. Those in the LA area who haven't heard of GESL, be sure to check out their website and swing by for some epic gaming action!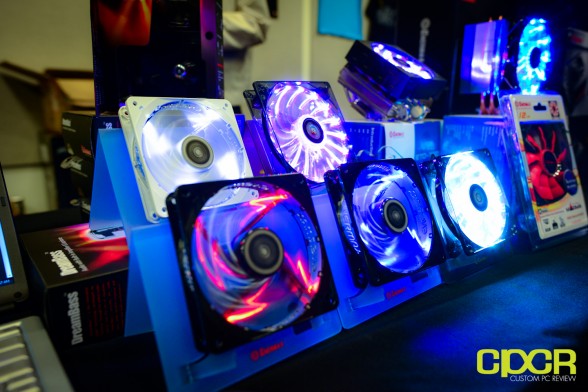 The most eye catching products at the booth of course was the LED lit fans, and believe me there were a lot of them here. After all, if there's one thing LAN party goers enjoy doing, it's pimping out their gaming rigs. Don't be the guy at the party with that fully OEM Dell Inspiron i570. If you insist on doing that, might as well get some LED fans to pimp it out. At least you'll be the guy with the fully pimped out Inspiron, which might just be grounds for winning the case mod contest, haha!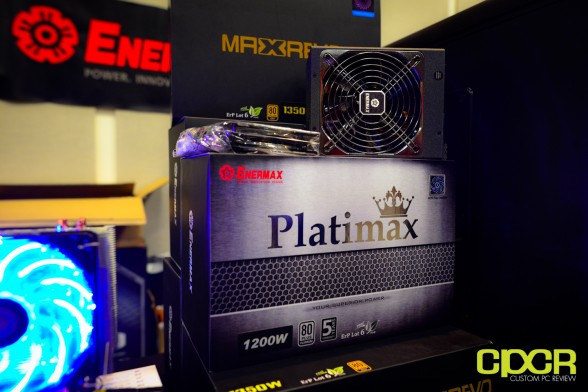 One thing Enermax is pretty well known for is their high end power supplies, and… what do we have here? The Platimax 1200W PSU?! Yup! What you're looking at here is a 1200w 80 Plus Platinum, 100% modular power supply capable of producing between 89% – 94% efficiency! It's also got a twister bearing fan design, which is capable of moving tons of air without producing tons of noise. Win!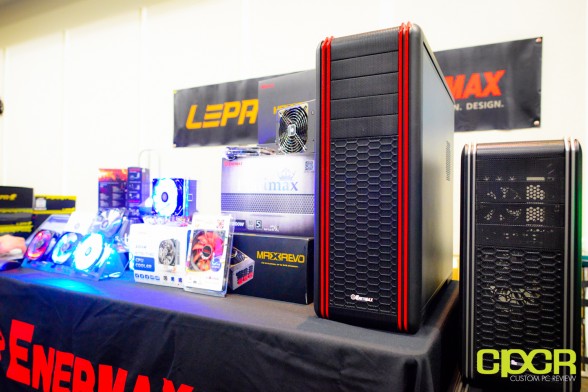 Of course, Enermax isn't all about the power supplies or the fans. They produce some very high end cases too, such as the Fulmo GT and the Fulmo Advance shown to the right.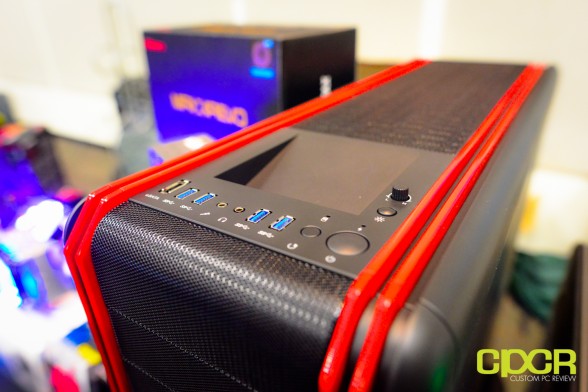 The showcase… case, of course, being the massive Fulmo GT fully capable of supporting beastly motherboard sizes up to HPTX. For those who haven't heard of HPTX, that's ok. It'll support whatever you have.
You can see that the case is fully equipped to handle tons of front I/O options such as USB 3.0 (It has 4!), eSATA, an onboard fan controller, and even a hot swap dock. Enermax has also told me that the case can come in different color as well with the red/black trim and the silver/black trim on display here at GESL. Cooling wise, this beast features a rear 140mm fan, a front 180mm fan, another 2x 180mm side panel fans, and finally a top 230mm fan as well. While it isn't shown, this case can even support two power supplies because we all know a single power supply is never enough. Need a Cosmos II, but you're on a budget? Check out the Fulmo GT.