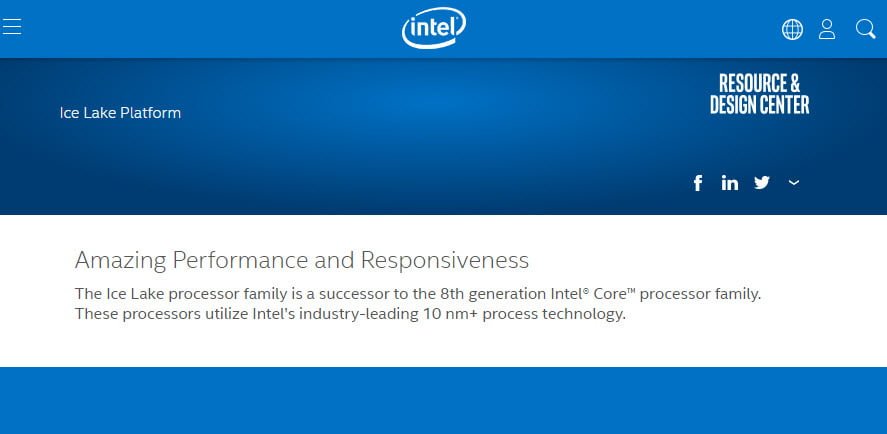 Though Intel's Coffe Lake family of processors have yet to launch, Intel has already started the motion of preparing Ice Lake, the successor to the Cannon Lake family of CPUs.
Ice Lake will succeed Cannon Lake as Intel's 9th generation Core processor family. Though there's little information to go by, we do know that it will use Intel's 10nm+ FinFet.
The foundations for Ice Lake will be laid by Cannon Lake, Intel's 8th generation Core processor. Cannon Lake will be the first to use 10nm FinFET, the first node shrink since the release of Broadwell CPUs in 2014. Intel touts that its 10nm FinFETs can deliver up to 25% better performance and 45% lower power consumption than its 14nm process. Ice Lake's 10nm+ process will be a revision of 10nm FinFET, which aims to bring refinements but no major design overhaul.
Cannon Lake is expected to be released within 1H2018. There's no concrete release date for Ice Lake.
Source: Intel