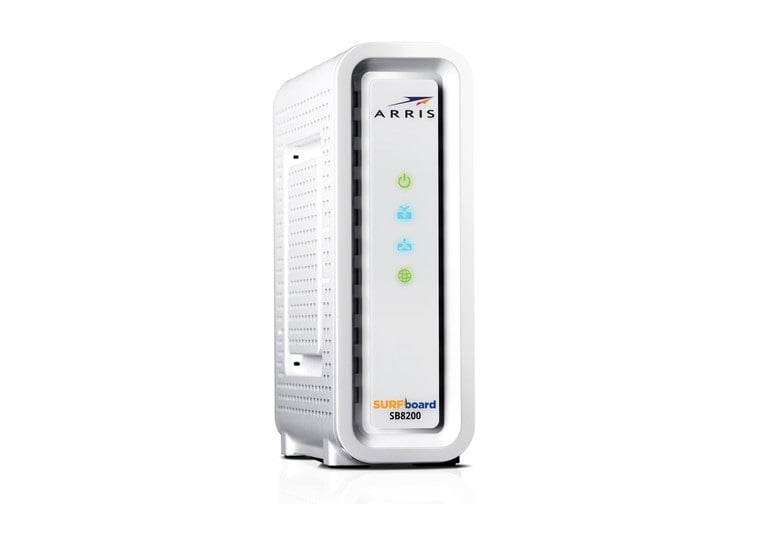 In a recent announcement, ARRIS took the wraps off the fastest cable modem they've ever built, the SurfBoard SB8200.
According to the release, the ARRIS SurfBoard SB8200 is a DOCSIS 3.1 ready modem featuring 32 download and 8 upload SC-QAM channels along with 2 download OFDM and 2 Upload OFDMA channels. It's capable of theoretical speeds up to 10Gbps, a whopping 10x faster than DOCSIS 3.0 however, as the device only features two Gigabit Ethernet ports, maximum bandwidth is actually capped at a paltry 2Gbps. For those who need it, the SB8200 also supports both IPv4 as well as IPv6 technologies.
Carrying a MSRP of $199.99, the ARRIS SurfBoard SB8200 is already approved by COX Cable and Comcast with additional cable providers such as Charter and others pending at this time. Those lucky enough to be graced with Gigabit or multi-Gigabit cable services and need a cable modem that can keep up can pickup the ARRIS SurfBoard SB8200 starting today.
More information about the ARRIS SurfBoard SB8200 is available at ARRIS website here.