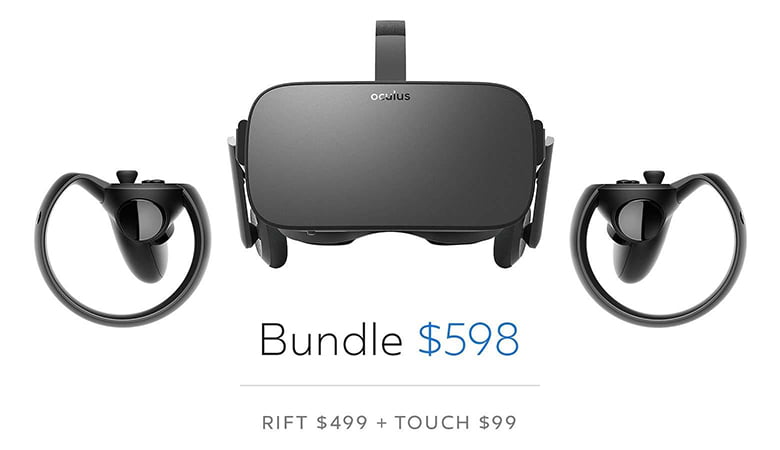 With development of games, productivity, shopping, social media, and other applications for VR growing by the day, there is no doubt that VR is on track to becoming the next big thing in tech. However, the biggest barrier to the "real VR", aka VR on PC, is the pricetag of entry. In addition to the hefty price of a brand new VR headset from Oculus or HTC, you also need a PC that can handle VR which unfortunately is a huge turn-off for many looking to get into VR for the first time.
However, in a new announcement at GDC, Oculus looks to change at least the price of entry for their lineup of VR headsets and accessories as they've recently announced that they're slashing the price of the Oculus Rift down to $499 and the Touch controller down to $99. As a result, the pricetag for the bundle is now just $598, which is down $200 from its original pricing of $798. Additionally for those who need it, the price of an Oculus Sensor is now just $59. The new prices are already reflected at online retailers such as Amazon.
In addition to solving the issues of VR headset pricing, Oculus is also working with their PC partners to bring Oculus Ready PC bundles to the market. Some of these include these Oculus Ready PC bundles now available at Amazon, Best Buy and Microsoft.
More information about Oculus Rift is available at the Oculus website here.