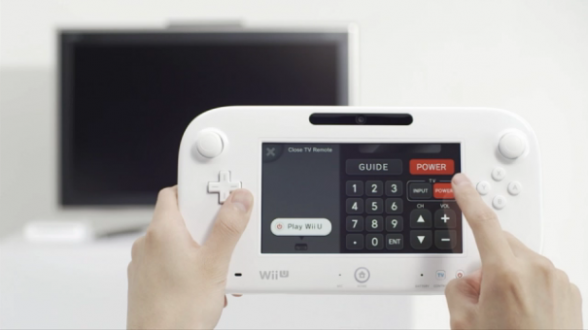 In a 30-minute video released on their YouTube channel, Japanese electronics company Nintendo revealed two new features for their upcoming console, the Wii U – the GamePad and the Miiverse Social Network. The company's President, Satoru Iwata, walked viewers through the video.
The first feature to be introduced was the GamePad, which is a tablet-like device featuring a 6.2-inch touch-sensitive screen. Its features include a fully independent infrared TV remote,  NFC technology which will be able to read and write data from cards and figures, motion sensing through motion and gyro sensors, and two stick-type elements instead of  the circle pads found on Nintendo's 3DS.
The next feature introduced was the Miiverse Social Network. This may sound slightly familiar for old Nintendo fans, as Miis were first introduced when the Wii console was released in 2006. Like the older versions of Mii, players will be able to create their own Mii avatars and see the familiar lineup of games and applications. The Miiverse Social Network however, will now also show a list of games and the Mii avatars playing those games at that moment. Other features of the Miiverse will give players to communicate with one another via chat, handwritten messages via the GamePad, and video chat. .
Pricing and availability is unknown at this time, but is expected to be revealed at this year's E3 (Electronic Entertainment Expo) conference from June 5th to June 7th.
http://www.youtube.com/watch?v=9AkPdAWfFjI