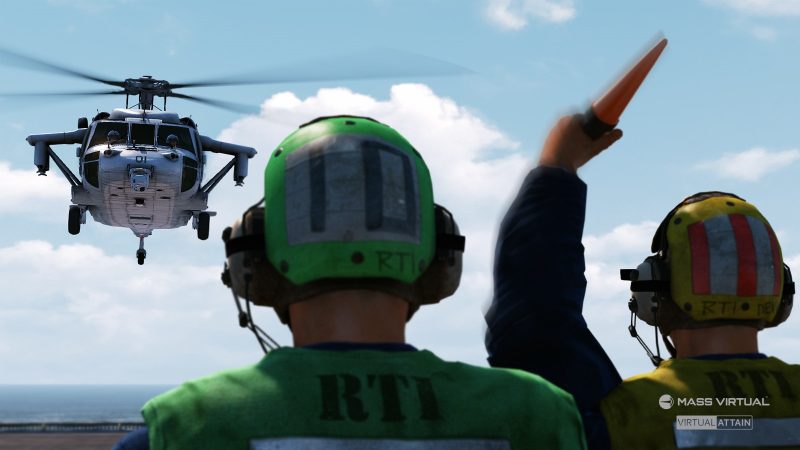 Although still in its infancy in the consumer space, VR simulators have long been a powerful tool for training in specialized jobs such as military and aviation. At this year's I/ITSEC modeling, simulation and training conference, VR simulation company Mass Virtual demoed their Virtual Attain platform with a fighter jet simulation which realistically simulates flying the F-18 fighter jet. While the demo Mass Virtual is showing off at the show is unavailable online, Mass Virtual has a demo of their Virtual Attain platform which looks extremely realistic and is a positive sign as to what consumer VR experiences could be like in the future.
What's cool about the demo is that Mass Virtual is now able to run up to four simultaneous Virtual Attain platform based demos on Oculus and Vive VR headsets using just a single Nvidia Quadro P6000. As such, this significantly reduces the amount of hardware needed to run the demos making it possible to much easier to deploy the VR simulations.
Update 12/6/16
Nvidia notified us that there was an error in their blog post and the demo was in fact running four separate Quadro P6000 graphics cards for the four demos rather than a single Quadro P6000. While less impressive, the demos are still amazing and offer a peek into the future of what's to come in the world of VR.
Source: Nvidia