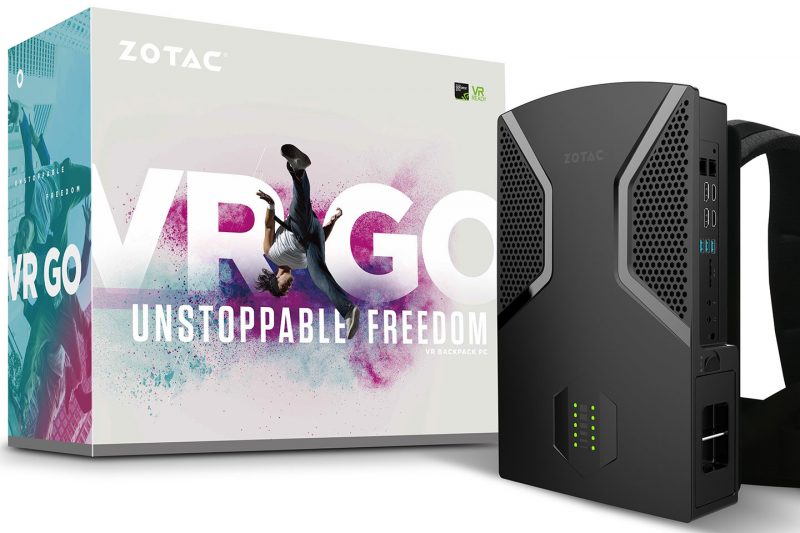 If you've been looking for that truly immersive VR experience, Zotac is introducing their new VR GO which is a backpack PC that will allow VR gamers to finally play their games un-tethered.
Packing an Intel Core i7 processor along with Nvidia GeForce GTX 1070 graphics, the Zotac VR GO features a battery life of up to two hours using the two dedicated batteries. For those who need even longer runtime, the batteries can also be hotswapped for fresh batteries allowing for an unlimited amount of gameplay.
More information about the Zotac VR GO backpack PC can be found at the product website here.