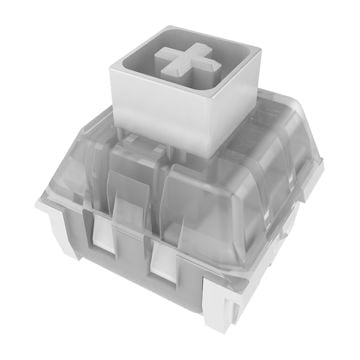 Sometimes it's better to think inside the box.
The new Kailh BOX switches have their stem sitting inside a protective box. This decreases the width of the gap between the stem and the switch housing when the key is depressed. The contact leaves also seem to be contained in their own compartments inside the switch, leaving no metal components exposed. As a result, the Kailh BOX switches are rated to be IP56 dust and water resistant and have a minimum lifespan of 80 million keystrokes.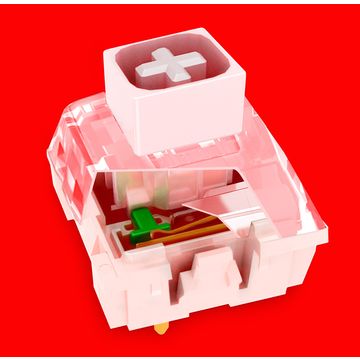 The Kailh BOX switches will come in Red, Brown, White, and Black variants. Other than the new housing and a slightly shorter actuation distance, the BOX switches are similar to the Kailh's Cherry MX Clone switches. Interestingly, Kailh decided to abandon the common blue color designation in favor of white.
Manufacturer
Kaihua Electronics Co (KAILH)
Model
BOX Red
BOX Black
BOX White
BOX Brown
Behavior
Linear
Linear
Clicky
Tactile
Actuation Distance
1.8mm
Actuation Force
45g
60g
60g
55g
Currently, there is no information on whether any keyboard manufacturer intends to utilize it.