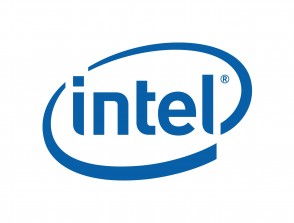 Early last month, rumors stirred that Intel was planning on releasing two new CPUs to combat AMD's recently launched Ryzen CPUs. Following the initial rumors, information about the rumored CPUs have been quiet however, new information regarding the mysterious Intel Core i7-7740K processor and the X299 platform have surfaced thanks to some recently uploaded benchmarks in the SiSoft benchmark database.

The information leaked from the SiSoft database confirms that the Intel Core i7-7740K is indeed a 4C/8T CPU. Operating frequency is currently set at 4.3GHz (base) and 4.5Ghz (boost). The CPU also comes with 1MB of L2 and 8MB of L3 Cache. For comparison, the Intel Core i7-7700K operates at 4.2GHz (base) and 4.5GHz (boost) with the same amount of cache. Additionally, we can see that the Intel Core i7-7740K is running on the ASRock X299 Professional Gaming i7 motherboard. The motherboard is based on Intel's X299 chipset, which is an upcoming Intel high end desktop platform chipset featuring Intel's LGA 2066 socket.
Spec-wise, the Intel Core i7-7740K looks similar to the Intel Core i7-7700K however, the Intel Core i7-7740K utilizes the Kaby Lake-X architecture rather than Kaby Lake S. As a result, it should feature more PCIe lanes than its mainstream counterpart as well as support for quad channel memory. The Intel Core i7-7740K also increases the TDP to 112W, 20W higher than the Intel Core i7-7700K. This increase in TDP is interesting considering the Core i7 7740K will actually have fewer transistors than it's mainstream counterpart due to the lack of IGP (integrated graphics procesor), of course it does feature a 100MHz higher base clock, this shouldn't result in such a disparity in thermals or power draw.


Based on the early leaked benchmarks, the Intel Core i7-7740K is poised to sit between the 6C/12T AMD Ryzen R5 1600/1600X and the 8C/16T AMD Ryzen R7 1800X in terms of performance. That said, as it's built on the enthusiast-centric X299 platform, it's unlikely that the Intel Core i7-7740K will be able to beat the AMD Ryzen R5 1600 in pricing unless Intel makes some drastic price cuts. However, this appears unlikely with the AMD Ryzen R5 1600X sitting in the same $249 price range as the Intel Core i5-7600K.
As always, take any leaks with a grain of salt. Stay tuned for more!
Source: VideoCardz