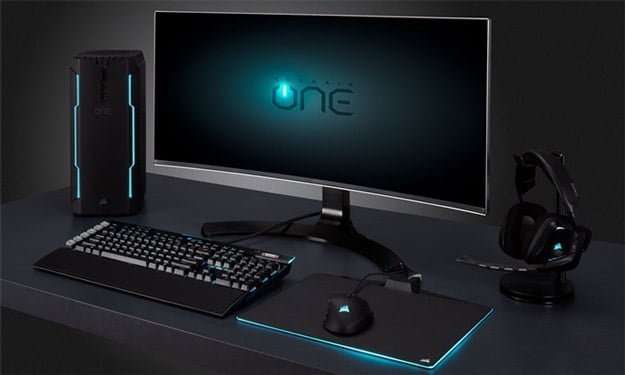 This week Corsair unveiled the company's first ever fully built gaming PC, the aptly named Corsair One. While the One does represent a venture outside of Corsair's usual product lineup, it is not necessarily outside of the company's comfort zone as enthusiast gaming has been in Corsair's DNA since the very beginning. With that said, the Corsair One is an impressive piece of engineering and design.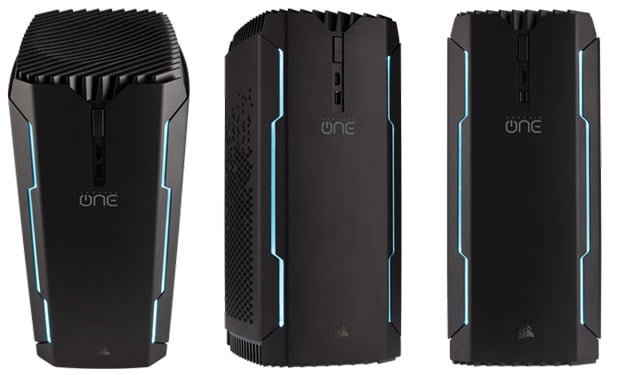 The small-form-factor tower packs quite a bit inside, featuring not one, but two ultra thin, 240mm closed-loop water coolers which cool down both the CPU and the GPU and are supplied air by the tastefully designed ventilation holes at either side of the system, heat is then exhausted via a single 140mm fan located at the top of the system. This unique design allows for the system to stay relatively cool and quiet, even under the most intense gaming loads.
The Corsair One is available in several configurations starting at $1,800, the base model gets you a Core i7-7700, 16GB of DDR4-2400MHz, a GTX 1070 and a 240GB SSD paired with a 1TB HDD. The top of the line Corsair One Ti upgrades the the CPU to a fully unlocked Core i7 7700K, the GPU to a GTX 1080 Ti and the storage to a 960GB SSD, but forgoes the HDD  and ups the price to $2,600.
The Corsair One is available for pre-order now, for more information check out Corsair's website.