For CES 2016, Netgear unveiled a series of new WiFi routers and range extenders under their standard and premium Nighthawk product ranges. They include the Nighthawk X4S AC2600 Smart Router, AC1600 WiFi Cable Modem Router, Nighthawk X4 AC2200 WiFi Range Extender, and the all-new NETGEAR PowerLINE WiFi 1000.
Nighthawk X4S R7800 AC2600 Smart Router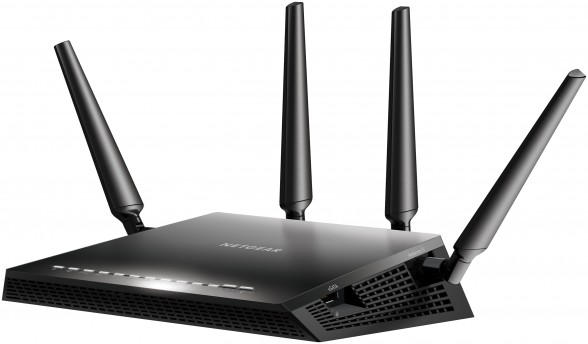 Starting with the Nighthawk X4S, the new router is the successor to 2014's Nighthawk R7500 and sports Wave 2 WiFi features like quad-stream architecture for both 2.4 and 5GHz, Multi-User MIMO (MU-MIMO), and 160MHz bandwidth.
Its specifications include a 1.7GHz dual-core processor, a total of 5x Gigabit Ethernet ports (4x LAN and 1x WAN), 2x USB 3.0 ports, and 1x eSATA port. It also features 4x  high-performance external antennas with powerful amplifiers and Beamforming+ technology.
The Nighthawk X4S will be available from all major online retailers on January 15th and is available for pre-order at a MSRP of $269
NETGEAR C6250 AC1600 WiFi Cable Modem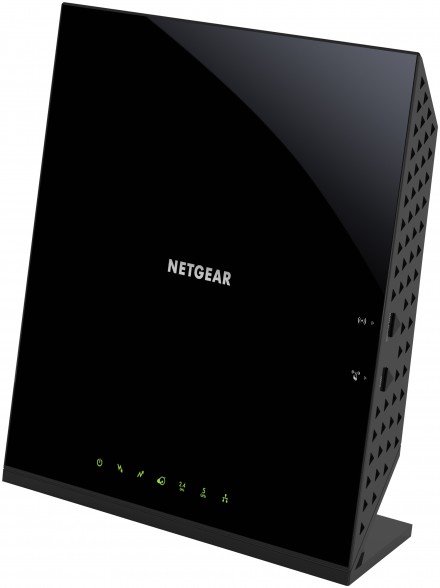 Netgear has also unveiled an option for users who are leasing a cable modem, the  NETGEAR C6250 Cable Modem supports high-speed cable packages offered by service providers such as Comcast XFINITY and Time Warner. It integrates an AC1600 (300Mbps +1300Mbps) dual-band WiFi router with a built-in CableLabs®-certified DOCSIS® 3.0 cable modem, supporting internet speeds up to 640Mbps.
The NETGEAR AC1600 WiFi Cable Modem Router will be available soon from major retailers in stores and online, at an MSRP starting at $169.99. Check out Netgear's website for more details, including compatible cable Internet service providers.
Nighthawk X4 AC2200 WiFi Range Extender

The AC2200 WiFi Range Extender is the first wall-plug extender for the premium NETGEAR Nighthawk range of products. It features four internal WiFi antennas, which support the latest wireless-AC devices, in addition to having backward compatibility with older a/b/g/n devices. Netgear claims that the Nighthawk X4 AC2200 WiFi Range Extender is capable of providing wireless coverage up to 10,000 square feet and at top speeds up to 2.2Gbps.
Its features include:
MU-MIMO support means the extender multitasks, streaming data to more devices simultaneously and reducing the wait time for everyone, delivering up to three times faster WiFi for the smartphones, tablets and other devices on your busy network.
NETGEAR FastLane™ technology uses two WiFi bands simultaneously to establish one super-fast wireless connection.
Beamforming+ improves wireless range and reliability by transmitting the WiFi signal directly to mobile devices, instead of broadcasting the signal to a wider area.
A low-noise amplifier increases the quality of transmissions received from mobile devices, which means extended WiFi range for more mobility.
The Nighthawk X4 AC2200 is available now from major retailers online, and in store at an MSRP of $169.99
NETGEAR PowerLINE WiFi 1000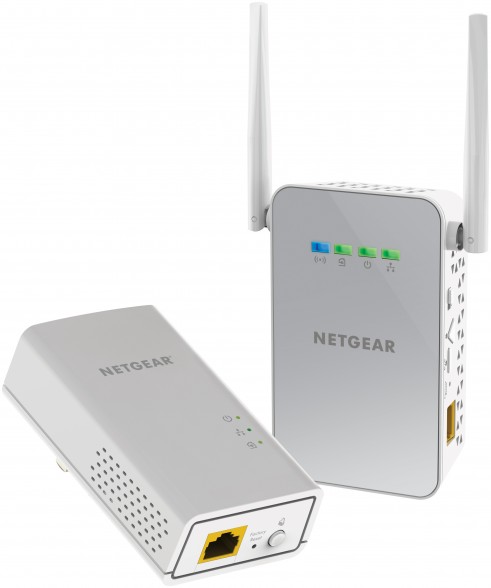 The PowerLINE WiFi 1000 combines Gigabit powerline technology compliant with the HomePlug AV2 standard with high-speed 802.11AC WiFi. Netgear claims it is the first product of its kind available in the U.S.
Like most powerline kits, it includes two wall plugs, one for each end of your network. The first is just a simple box with a power switch and a single Gigabit ethernet port for connecting to your router. The other adds 2x 802.11AC external WiFi antennas for extending your wireless network. It also features a single Gigabit ethernet port for connecting wired devices.
The PowerLINE WiFi 1000 Kit (PLW1000) is available now from major retailers in stores and online at an MSRP of $119