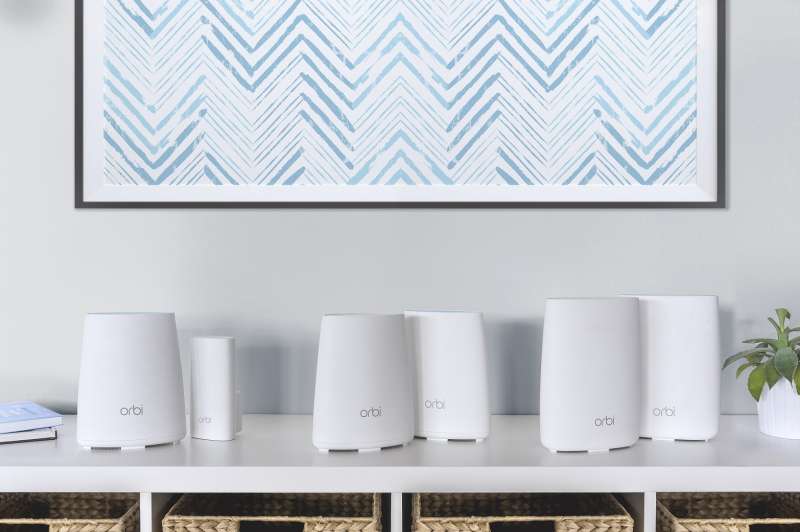 Last year, Netgear introduced the Orbi, which is one of the best mesh Wi-Fi networking systems on the market. Featuring a 4×4 MU-MIMO 802.11ac Wi-Fi dedicated backhaul, it was the fastest home mesh Wi-Fi system we've tested to date, but due to its high cost, it wasn't accessible to those who weren't interested in spending $400 on a Wi-Fi system.
In order to bring the Orbi to a wider audience, Netgear is expanding the Orbi lineup with two new Orbi mesh Wi-Fi kits, the RBK30 and RBK40 priced at $299.99 and $349.99 respectively.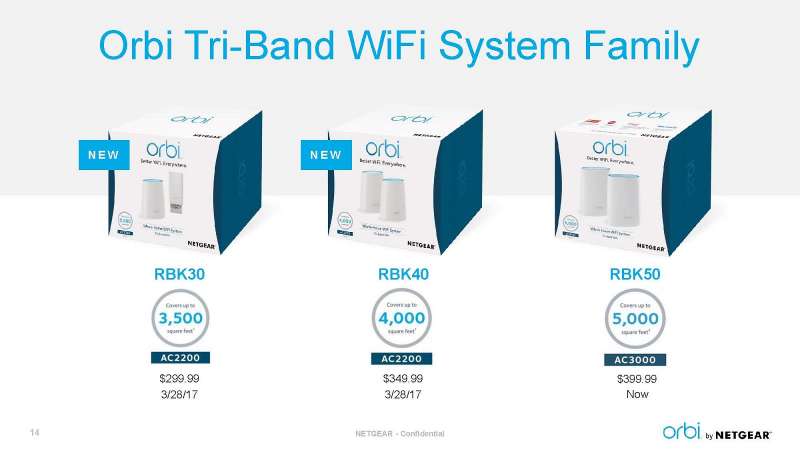 In order to lower the pricepoint for the RBK30 and RBK 40, both are AC2200 systems featuring a 2×2 802.11ac backhaul rather than the RBK50's 4×4 802.11ac backhaul. The difference between the RBK40 and the RBK30 is the satellite unit as the RBK30 includes a RBW30 satellite unit while the RBK40 includes a RBS40 satellite unit. More on that below.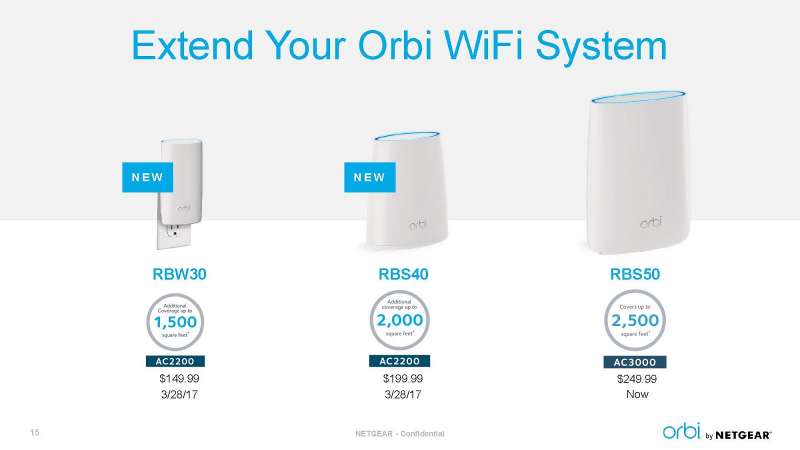 The two new satellite units being introduced today is the RBS40 and RBW30.
Manufacturer
Netgear
Model
RBW30
RBS40
RBS50
Radios
3 (2.4GHz + 5GHz + 5GHz Backhaul)
Antenna Configuration
2×2 MU-MIMO, 2×2 (Backhaul)
2×2 MU-MIMO, 4×4 (Backhaul)
Ethernet Ports
None
Four 10/100/1000 Mbps Gigabit Ethernet (One WAN, Three LAN or Four LAN)
Release Date
March 2017
August 2016
MSRP
$149.99
$199.99
$249.99
The RBS40 and RBW30 are AC2200 devices featuring a dedicated 2×2 802.11ac wireless backhaul system paired with a separate 2×2 802.11b/g/n/ac radio for wireless clients. The difference between the RBS40 and the RBW30 is that the RBS30 is designed to be a wall unit similar to a range extender while the RBS40 is designed to be a desk unit which gives it Ethernet ports for those looking to use the Orbi as a wireless bridge.
The new Netgear Orbi RBK40 and RBK30 kits, the Orbi RBS40 and RBW30 satellite units are available to order starting today. More information is available on the Netgear website here.