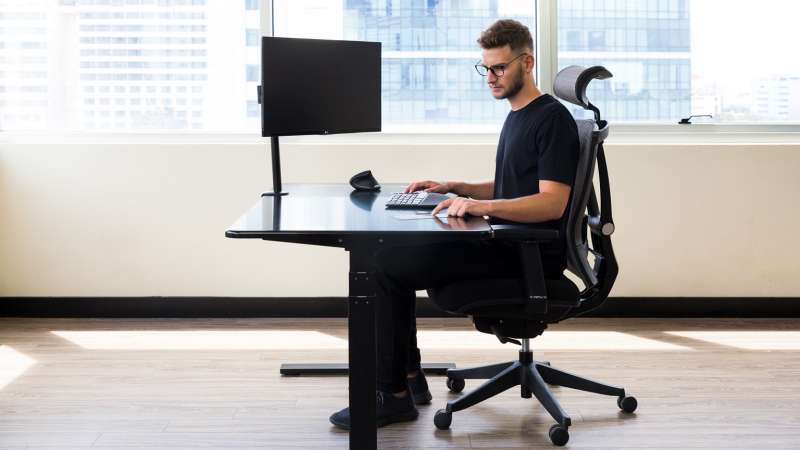 Autonomous, the makers behind the sitting/standing Smart Desk, has recently launched the third iteration of their Smart Desk series, the Autonomous Smart Desk 3. Autonomous claims that the Smart Desk 3 is the world's first AI powered workstation and you'll soon see why.
With the original Smart Desk and the Smart Desk 2, Autonomous focused on perfecting their Smart Desk's main function which was to simply move up and down for both sitting and standing use. With the Smart Desk 3, Autonomous has now also integrated a tablet directly into the desk itself.
The tablet is a 7-inch tablet which sits flush on the table to the left of the user. The tablet runs Autonomous's Autonomous OS 1.0 and can interface with your smartphone via a Bluetooth connection. In terms of functionality, the tablet can do some pretty cool things such as provide users the ability to control the desk, set alerts, control smarthome devices, and more.
Of course, in addition to the integrated tablet, the Smart Desk 3 also features motorized up/down functionality for sitting/standing use. The desk features a dual motor design with a maximum capacity of 300lbs and supports any height between 24 to 50 inches.
The Autonomous Smart Desk 3 will be available in Titan Black, Classic White or Grayscale. It's now available for purchase at Autonomous.ai for $500 as an early bird special after which the price will increase to $600.