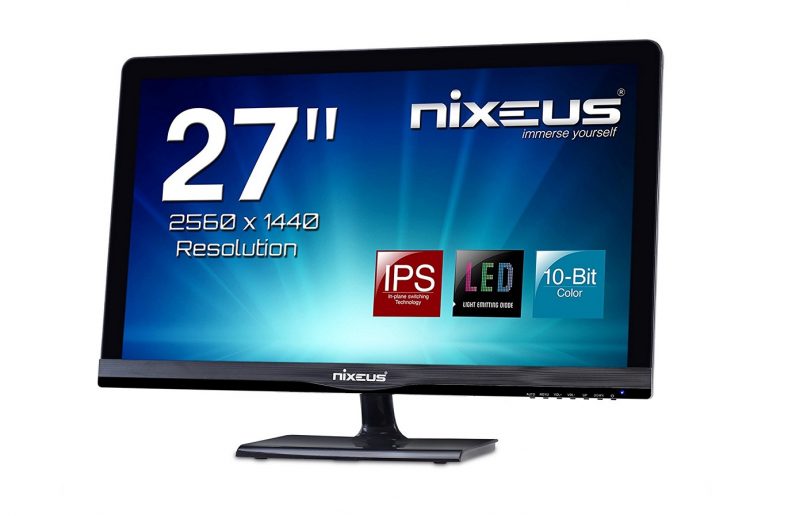 Typically, those looking for a professional 27″ 2560×1440 IPS monitor for graphics, photo or video work will find that these panels are typically very expensive especially when purchased from the typical high end monitor manufacturers such as Dell, HP, or ASUS.
For those not looking to pay over $500 for a monitor, Niexus recently unveiled their NX-VUE27P which is a new 27″ monitor designed for those looking for a professional grade monitor at a significantly lower price point. Featuring a 2560×1440 resolution and IPS (In Plane Switching) panel technology, the Niexus NX-VUE27P features a 100% sRGB color gamut and 10-bit color for professional grade color output despite being priced at just $389.99. Connectivity options include DisplayPort, DVI, HDMI, and VGA.
For those interested, the Niexus NX-VUE27P is available for purchase now.