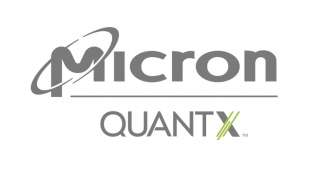 In a new report from ITworld, it looks like Micron may be on track to begin shipping their 3D XPoint based products by the end of this year.
After branding their 3D XPoint based products as QuantX at Flash Memory Summit last year, Micron has been relatively silent about the upcoming technology. However, with all the buzz surrounding Intel's launch of their first 3D XPoint based SSD, Micron has returned to the spotlight. However, unlike Intel, Micron is rumored to be licensing QuantX to other manufacturers as well as ship QuantX in the form of DDR-style memory DIMMs as well.
3D XPoint has been touted as the next generation flash memory technology that bridges the performance gap between system RAM and NAND flash storage. It offers much lower latency, higher endurance, greater power efficiency, and significantly better performance compared to NAND flash, and is a non-volatile memory.
Micron is expected to ship QuantX later this year to SSD manufacturers. So far, Micron remains quiet as to who its first partners will be.
Source: ITworld