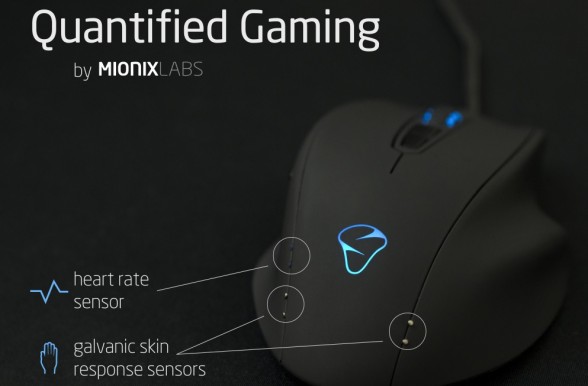 As technology has progressed over the years, we've seen a number of products that were once singular function devices that become more versatile and useful through development and innovation. Smartphones, smartbands, smartwatches, smart TV's, smart appliances, etc. were all once not so smart but with the addition of processors, sensors, advanced software, etc. have come a long way in versatility and functionality since their original designs.
While all these products have seen a lot of innovation over the years, one product that hasn't really changed much is the computer mouse. Sure, there are companies that have introduced onboard processors, LEDs, and onboard memory onto high end gaming mice, but it hasn't really added much more practical functionality that helps improve gameplay.
"In 10 year's time nothing have really happen with gaming mice. 16 million color options doesn't help me or my team to become better gamers. Today we are launching Quantified Gaming – the smart gaming mouse that enables you to understand your body reactions. Know More – Game Better".
Swedish gaming peripherals manufacturer Mionix however, is trying to change all that with their NAOS Quantified Gaming (QG) mouse concept.


The Mionix Naos QG is based off of the original Mionix NAOS mouse design, which features a broad curvature that conforms well into the hands of users as well as an optical sensor for solid tracking with minimal acceleration, prediction, and all the stuff you hate about laser sensors. However, unlike its predecessors, the NAOS QG will also pack a heart rate sensor, a galvanic skin sensor and APM (actions per minute) tracker to monitor the user's activities say during a game. These statistics are then displayed on in-game overlays that can show trends in a plethora of situations ranging from dips in reflexes during extended usage to heightened reactions amidst clutch moments.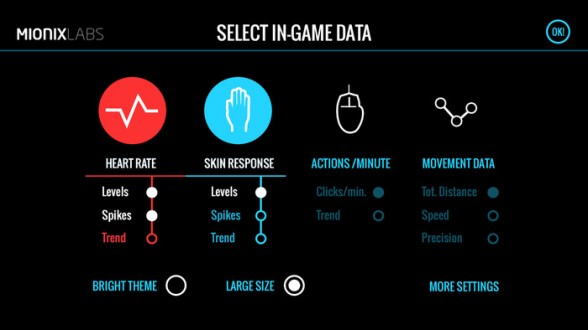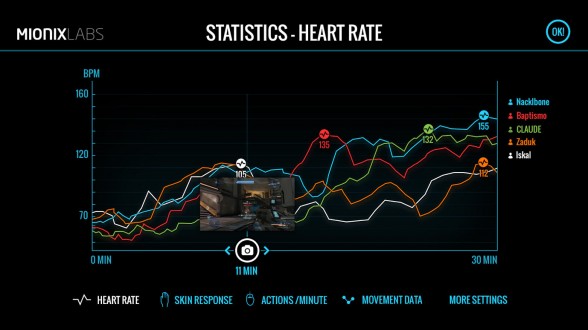 After the game ends, gamers can then view statistics from the game such as heart rate, skin response, APM and movement data to further improve gaming. The stats can also be shared online as well which can be used to compare with other gamers. Additionally, Mionix is planning on opening up the API as well, which should make things even more interesting as well. I can definitely see zombie games, first person shooters, and others taking advantage of these sensors to bring games to a whole new level.
Safe to say, I think this is a pretty cool idea and if you're interested, you can get your hands on this neat mouse for significantly less than retail prices by backing the project on its Kickstarter page. Currently the "Freakin' 1337" package prices the NAOS QG at a highly competitive $79 so snatch them while you can as only 129 of them are left before the price is increased into the next stage. Mionix is currently looking for $100,000 worth of pledges to kickstart this campaign, and is already almost 1/5 of the way there with still 39 days to go. Cheers to the world's first smartmouse!
Source: MionixLabs, Kickstarter