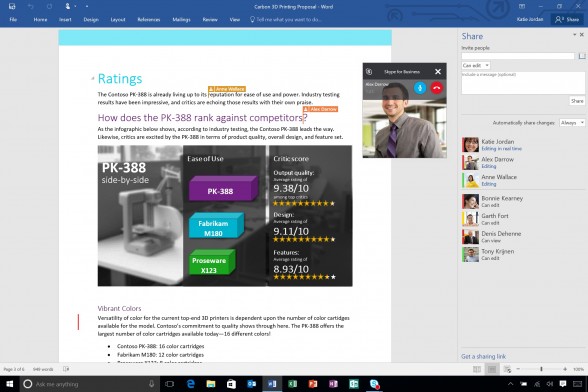 Microsoft has just launched Office 2016, the latest iteration to its popular productivity suite. Ever since Office 2016 has been released for the Mac OS X in July, Windows users have been anticipating on what Microsoft could deliver to its Windows 10 operating system.
With Office 2016, Microsoft has focused on improving ease of use and tightening multi-user experience. New feature such as Tell Me and Smart Lookup lets users easily search for settings and online information without leaving the application. In addition, Microsoft Cortana has been tweaked to include Office 2016, meaning that users can use the voice assistant to retrieve documents. Real-time collaboration has been added to Word and Powerpoint, allowing for simultaneous editing of the same document. Office 365 subscribers also gets the Office 365 Planner, which helps the user easily assign tasks to group members.
https://youtu.be/0x3iA746WBE
Microsoft is still heavily focusing on linking productivity and cloud services. As such, the annually subscription-based Office 365 is still its primary form of distribution. The Office 365 Home is $99.99 for 5 users per year and Office 365 Personal is $69.99 for 1 user per year. Standalone versions are available as well for a one time fee of $149.99.