Since the launch of the RX 480 there has been leak after leak of its upcoming competitor from the Green Team, the GeForce GTX 1060. Today, we have our first real indication (If these are to be believed) of the card's performance. XFastest  originally posted the leaks, which were then spotted by WCCFTech. The leaks showcase the GTX 1060's performance in both 3DMark's FireStrike and FireStrike Ultra benchmarks.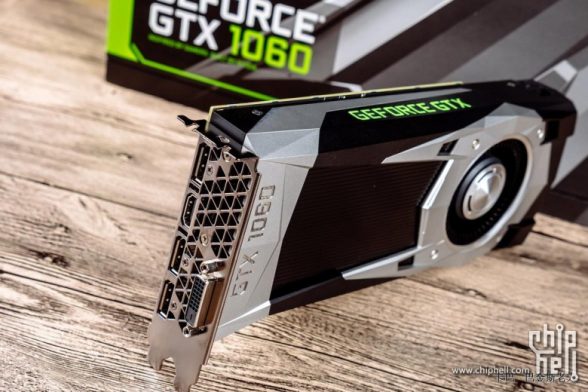 Pictured: GTX 1060 and Packaging via Chiphell
NVIDIA GeForce GTX 1060 Leaked FireStrike Benchmarks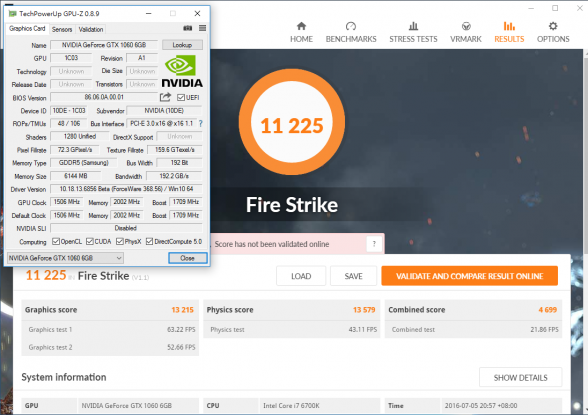 As we can see, the GTX 1060 model which features 6GB of VRAM offers a Graphics score which is significantly higher than we achieved with the reference RX 480, when we reviewed it last week. That score was 12,106 compared to the leaked GTX 1060 benchmark which scores 13,315, which is an increase of about 10%. The actual FireStrike score itself is also quite a bit higher as well, but that takes into account other factors such as Physics, which are mostly CPU bound. The leaked benchmarks utilize a Core i7 6700K, which is quite a bit slower than the Core i7 5960X which we use in our graphics testbench. So, that is much less of a 1-1 comparison. Still, these numbers (if real) should be a good indication as to the performance we can expect from the GTX 1060.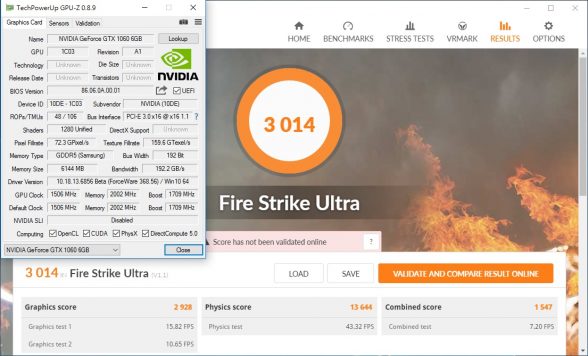 The leaks also included tests using 3DMark's FireStike Ultra, which is the very same benchmark but at an increased resolution of 4K, rather than 1080p. Both scores indicate performance comparable to the GTX 980, which should make the GTX 1060 quite an impressive card at the $250-$300 price point it is expected to launch at.
These leaks also reaffirm earlier leaks of the GTX 1060's specifications, including the 1280 CUDA cores, 6GB of GDDR5 and 192-bit Memory Bus. We also get a look at the clock speeds we can expect from the GPU which is 1506MHz on the Base Clock and 1709MHz on the Boost Clock. This is slightly higher than the reference clocks available on the GTX 1070.
As always, you should take these leaks with a grain of salt as there is no way of confirming their legitimacy. That being said, it definitely looks like we're going to be seeing quite the fight in the sub-$300 GPU market this summer.
Source: WCCFTech