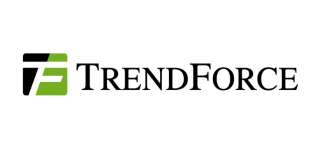 Amid massive shortages due to increased demand, the NAND Flash market is booming. According to latest report from market intelligence firm, TrendForce, revenues have increased a massive 17.8% quarter over quarter, now reaching a total of $12 Billion in 4Q2016.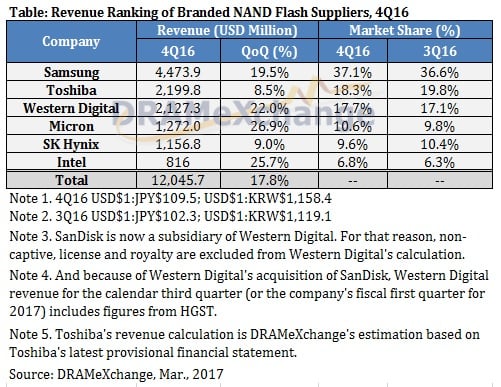 Looking at the results, the biggest winners in the 4Q2016 is Micron, which saw revenue increase by 26.9%. This is followed by Intel which saw revenue increase by 25.7%, Western Digital by 22% and Samsung by 19.5%. Toshiba and SK Hynix saw the lowest revenue increases at 8.5% and 9% respectively.
In terms of marketshare, Samsung once again dominated the market by a massive margin. In 4Q2016, Samsung widened the margin ever so slightly, now commanding a whopping 37.1% of the NAND market. Samsung is then followed by Toshiba with 18.3%, Western Digital with 17.7%, Micron with 10.6% and Intel with 6.8%. During the quarter, both Toshiba and SK Hynix experienced reductions in marketshare as Micron, Western Digital, Intel and Samsung all picked up marketshare.
Looking forward into 2017, NAND supply is expected to continue to remain tight throughout the year. With the exception of Samsung, which is expected to increase 3D NAND manufacturing capability by 2Q2017, all other major vendors aren't expected to see major increases in production until the 4Q2017.
Source: TrendForce