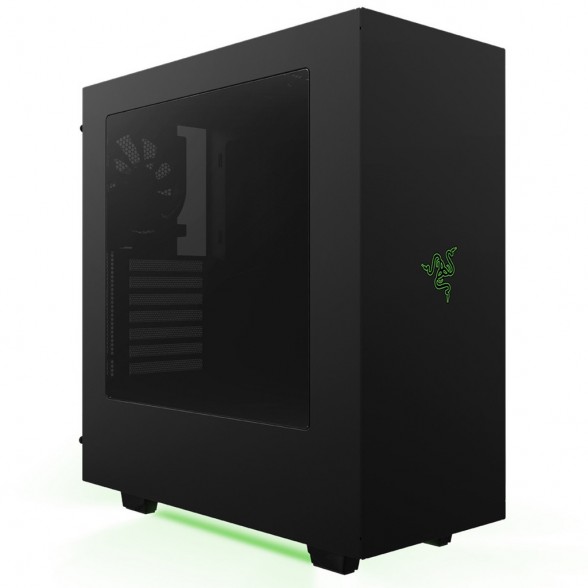 Following the success of the Razer-branded NZXT H440 released one year ago, Razer has once again teamed-up with NZXT to create another Razer-branded PC case: the NZXT S340 Designed by Razer Edition mid-tower.
The NZXT S340 Designed by Razer Edition is Razer's second case that carries the "Designed by Razer" moniker. The aim of the Designed by Razer program is to apply the Razer gaming theme to as many PC components as possible for a consistent appearance across the setup. As such, the custom S340 is decked with some Razer-exclusive designs including Razer's signature matte black finish with green accents, the triple-headed snake logo on the front, a smoke-tinted side window, and green LED strips at the base.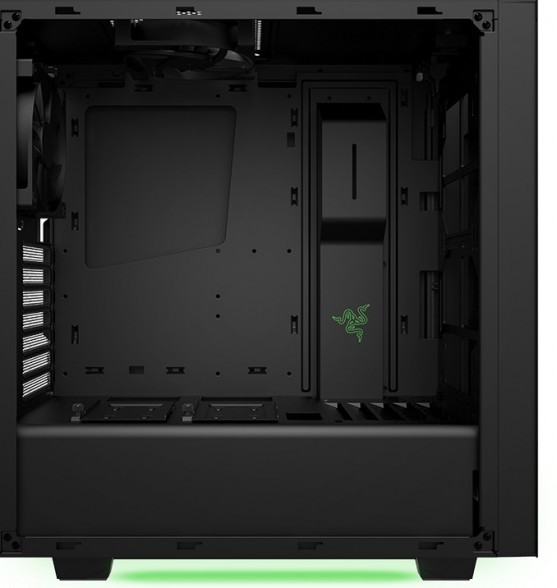 Other than the aesthetic changes, the case remains largely unchanged from the original NZXT S340. The original NZXT S340 mid-tower chassis has long been a favourite in the fields of value, features, and quality. Built with 90% steel with a spacious interior, the S340 has some excellent features such as an integrated PSU shroud, fully filtered intakes for a dust-proof design, metal-plated headphones jacks, and 280mm radiator support.
As expected of a custom design, the NZXT S340 Designed by Razer has an MSRP of $99.99 which is $30 more than the original S340. Nonetheless, it's currently up for pre-order from the NZXT Armory and is expected to ship in early September.