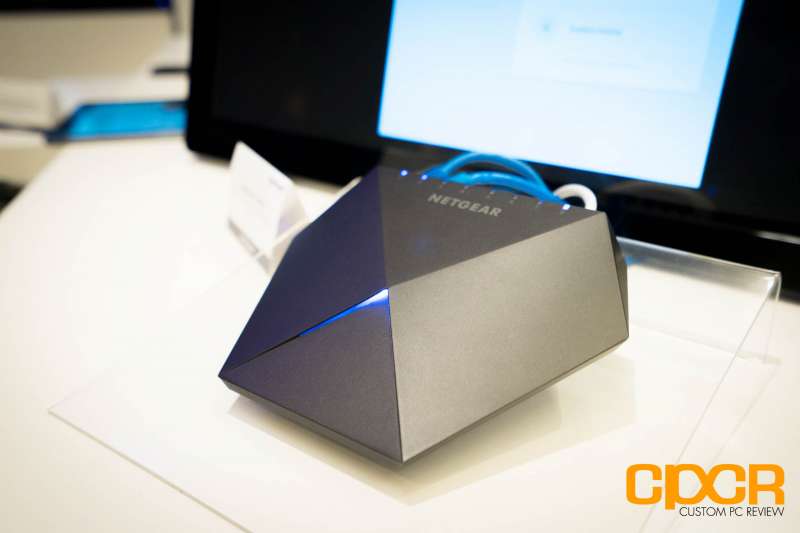 Connecting devices through wired Ethernet offers a little more security and is a whole lot more stable than Wi-Fi, but there are often not enough ports on the back of the router to supply a Ethernet connection to all the devices within a household. As such, a network switch is needed to provide additional ports for the additional devices.
As such, Netgear unveiled its Nighthawk S8000 (GS808E) switch at CES 2017, aiming to simplify setting up a LAN with the highest level of performance. Featuring a futuristic design similar to the Netgear Nighthawk routers and fabricated out of zinc alloy, the Netgear Nighthawk S8000 features eight Gigabit Ethernet ports on the rear.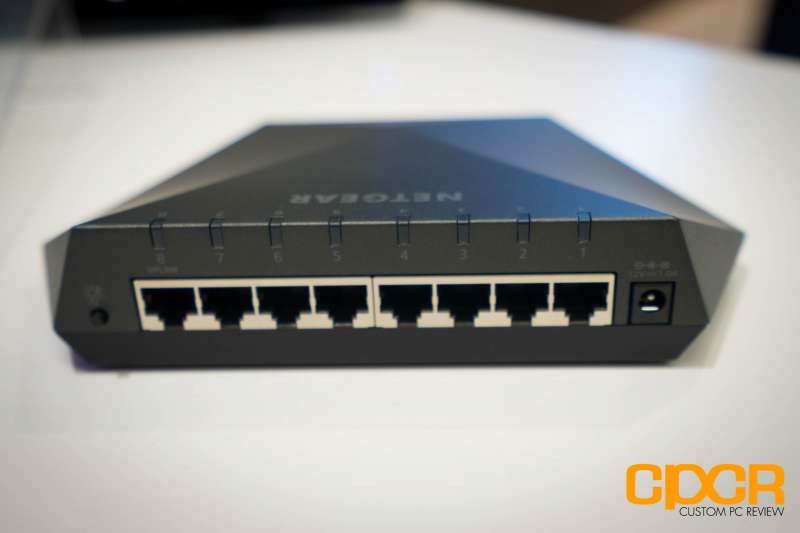 It also has advanced features like automatic DoS (Denial of Service) prevention, intelligent load balancing, snooping protection, and 4 levels of QoS configurations with each port capable of being user optimized with pre-configured settings for a specific media types through the Netgear Web Managed (Plus) Switch software. Those that have devices capable of link aggregation (LAG) or port trunking, the Nighthawk S8000 can also aggregate up to 4 ports together to deliver a 4Gbps Ethernet connection or you can configure the switch so that the ports act as redundant links.
The Netgear Nighthawk S8000 will be available starting March and carry a MSRP of $99.99.