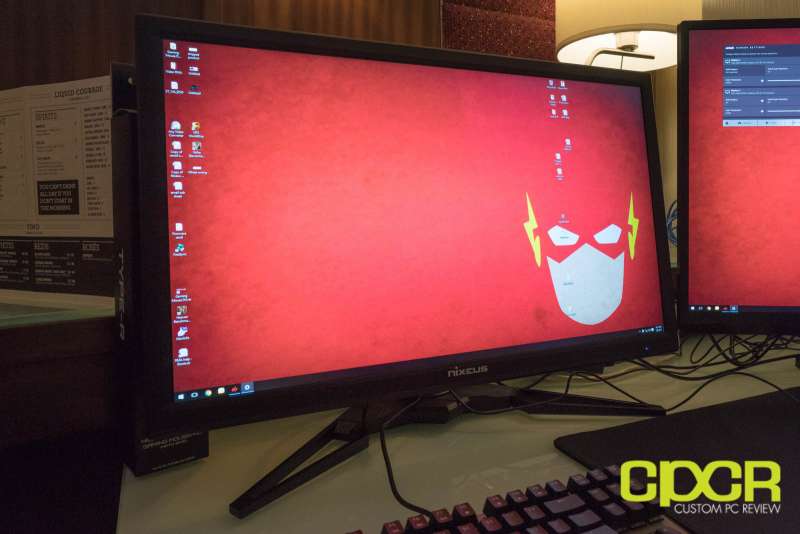 Far removed from the craze of CES 2017, we had the chance to meet with Nixeus, a company best known for their fairly inexpensive and featured packed gaming monitors with arguably the most popular of which being the Nixeus NX-VUE24, the world's first 30-144Hz variable refresh rate 24-inch 1080p FreeSync monitor. At CES 2017, Nixeus recently gave us an exclusive look at a few of their latest monitors, one of which follows the footsteps of the Nixeus NX-VUE24.
Nixeus Unveils World's First 27-inch 1440p, 30-144Hz FreeSync Gaming Monitor
While the name has not yet been finalized, the first of the new displays is a 27-inch 1440p FreeSync gaming monitor with a variable refresh rate range of 30-144Hz. This makes Nixeus's new monitor the first FreeSync capable gaming monitor to support a variable 30-144Hz range at 1440p with an IPS display. This is currently a feature reserved for only the high-end G-Sync monitors. Additionally, the monitor is also equipped with a 4ms response time and is capable of displaying up to 16.8 million colors.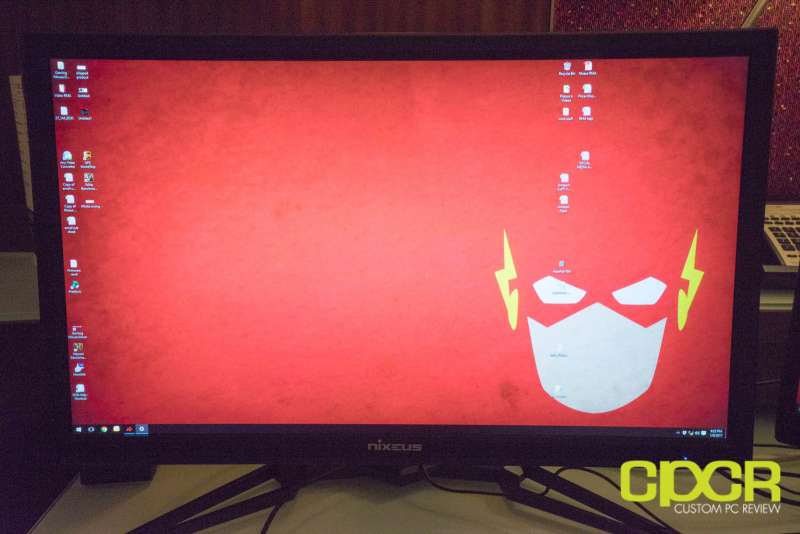 Connectivity options on the monitor include HDMI, DisplayPort 1.2A and dual-link DVI-D. The monitor also features a height adjustable stand with locking mechanism to ensure it stays in place. The stand features a unique design using with an angular, sort of v-shape base that sports an all black finish.
Nixeus is currently still awaiting final certification on the display, but expects it to be available for purchase in Q1 2017. While pricing is still up in the air, MSRP is expected to be somewhere in the neighborhood of $449.
Nixeus NX-VUE32 32-inch 4K 60Hz FreeSync Monitor
In addition to the Nixeus 27-inch 144Hz IPS panel, we also got a look at a prototype of the company's Nixeus NX-VUE32 which is a 32-inch 4K 60Hz FreeSync monitor which features an IPS panel and is designed to support 4:4:4 chroma subsampling at 4K over HDMI 2.0. We're told this is a rare feature in computer monitors.
Pricing and availability is currently unavailable at this time. However, we'll be sure to update as soon as more information is available.