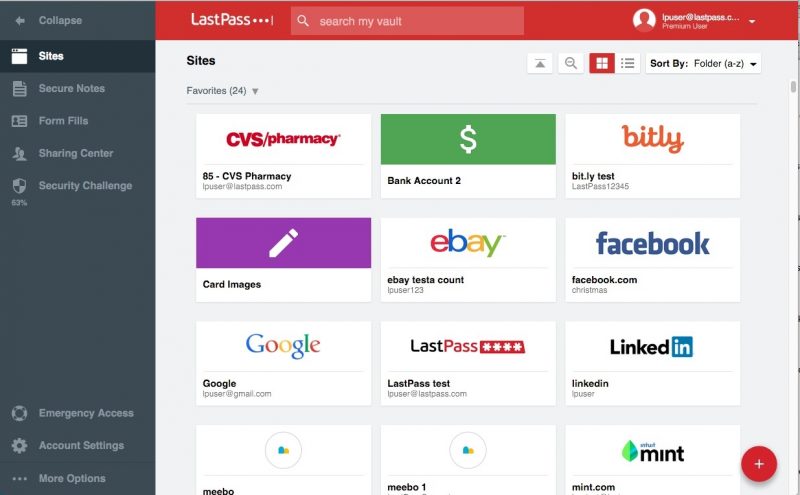 LastPass has undoubtedly been one of my favorite services over the past few years. As the danger of getting hacked has increased by leaps and bounds, multiple complex secure passwords are a must yet the difficulty of memorizing 20, 30, 40 of these passwords is simply unrealistic. Here's where LastPass comes in.
The strength of LastPass lies in its ability to store all your passwords in a heavily encrypted password vault. The vault can be accessed using a master password essentially eliminating the worries of forgetting a password. LastPass provides multiple ways to access the vault including a desktop client, browser extensions, and a mobile app. The LastPass browser extension and mobile app can also access the vault offline.
LastPass has been free for desktops and laptops for years, but for the mobile users, the convenience of login autofill, secure password generation, and access on the go has always been locked behind their "premium" paywall. Today, LastPass has announced that it's now providing two-factor authentication, password generation, and access from any device free of charge.
While many critical features are now offered free of charge, does this mean that users should stop subscribing to LastPass's premium plan? Not necessarily. LastPass premium still provides a plethora of additional functions such as vault sharing with up to 5 users, 1GB of encrypted storage, YubiKey and Sesame two-factor authentication options, priority tech support, desktop fingerprint identification, and an ad-free experience. The service is still just $12 a year – less than a cup of coffee a month.
Current LastPass users can download the mobile editions of LastPass in the Google Play Store and the Apple iTunes Store. Those who still don't use LastPass yet can check it out at the LastPass website here.