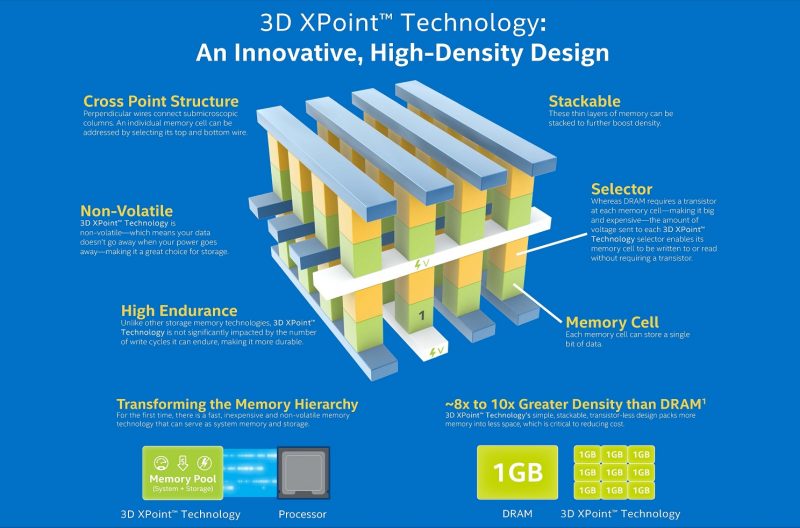 Intel 3D XPoint has been quite a hot topic in the storage world since its introduction last year and recent rumors of Intel's upcoming 3D XPoint based Optane SSDs along with leaked roadmaps have suggested that 3D XPoint may ship later this year.
Unfortunately for those patiently waiting based on previous rumors, Intel delivered some bad news at their recent 3Q2016 earnings call. According to Intel CEO, Brian Krzanich, 3D XPoint will not be shipping by the end of this year. However, Intel has already begun sampling partners and expects to qualify 3D XPoint by the end of this year. A ramp in 3D XPoint isn't expected until 2017 and information about when 3D XPoint products will actually begin to ship is currently still unknown at this time.
One interesting piece of information that was shared however is that Intel's 2nd Gen Purley server platform will include 3D XPoint. However, given that we're still waiting on the 1st Gen Purley to begin shipping, it'll likely be 2018 or beyond before we see 2nd Gen Purley platform begin shipping.
With CES 2017 rolling around in January, we'll likely begin seeing more information about 3D XPoint soon, so stay tuned.
https://www.youtube.com/watch?v=IWsjbqbkqh8
Source: Intel