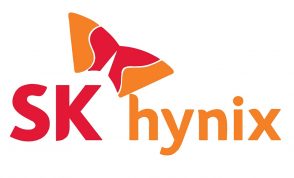 With both memory and NAND shortages slated to continue into the end of this year, SK Hynix reported a great 3Q2016, boasting revenues of 4.24 Trillion Korean Won ($3.7 Billion USD) and profits of 726 Billion Korean Won ($640.5 Million USD), representing an 8% increase in revenue and 60% increase in profit over 2Q2016.

According to SK Hynix, the uptick in revenues is largely due to high demand from the launch of new mobile products along with steady demand from the PC segment. DRAM bit shipments is up 8% as PC OEMs began stocking up on inventory prior to the holiday season and demand from the mobile segment has increased thanks to new mobile devices. DRAM prices however have stayed flat in the quarter. NAND flash on the other hand experienced an increase in bit shipments by 12% and an increase in average selling cost of 7%. This is largely due to mobile devices now requiring higher NAND densities.
As for profits, SK Hynix experienced a massive uptick in profits thanks to the recently completed expansion of 2Znm manufacturing process which included significant cost reductions. SK Hynix will continue to expand 2Znm DRAM manufacturing to reach 40% of total DRAM production by the end of this year.
SK Hynix will also begin development of 2Znm DRAM for mobile devices and 1Xnm DRAM development is on track as well. SK Hynix also expects to begin selling 48-Layer 3D NAND by the end of this year. Further, SK Hynix will finish developing 72-Layer 3D NAND by 1H2017 and begin 72-Layer 3D NAND mass production in 2H2017.
Source: SK Hynix