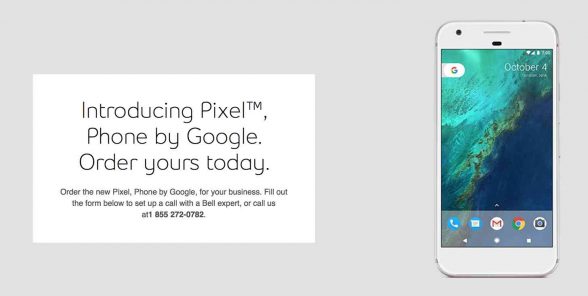 Leaks of the upcoming Google Pixel and Pixel XL smartphones have been rampant over the past few days, and today we have yet another thanks to an oops! moment from Canadian Wireless carrier Bell Canada.
In a pre-order page which has now been taken down, an invitation to pre-order the new Google Pixel along with an image of the upcoming smartphone is shown. According to the text on the ad, it says "Introducing Pixel, Phone by Google." confirming that the new phone will be called the Google Pixel. Here the phone is shown in the white color. On the screen of the phone, it shows Tuesday, October 4, 2016 for the date, which coincides with Google's upcoming launch event where they're expected to introduce the Pixel, Pixel XL, Chromecast Ultra, and more.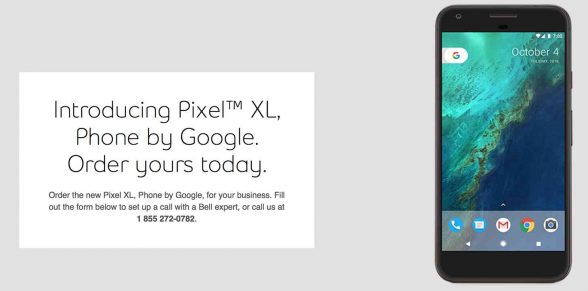 In addition to the Pixel, a pre-order page for the Pixel XL was available as well confirming the existence of the Pixel XL although no new information is shared at this time. Similar to the leaked Pixel ad, the leaked Pixel XL ad also shows October 4, 2016 for its date.
Source: PhoneDog