Warning
: Undefined array key "width" in
/var/www/vhosts/custompcreview.com/public_html/wp-includes/media.php
on line
1381
Warning
: Undefined array key "width" in
/var/www/vhosts/custompcreview.com/public_html/wp-includes/media.php
on line
1386
Warning
: Undefined array key "height" in
/var/www/vhosts/custompcreview.com/public_html/wp-includes/media.php
on line
1386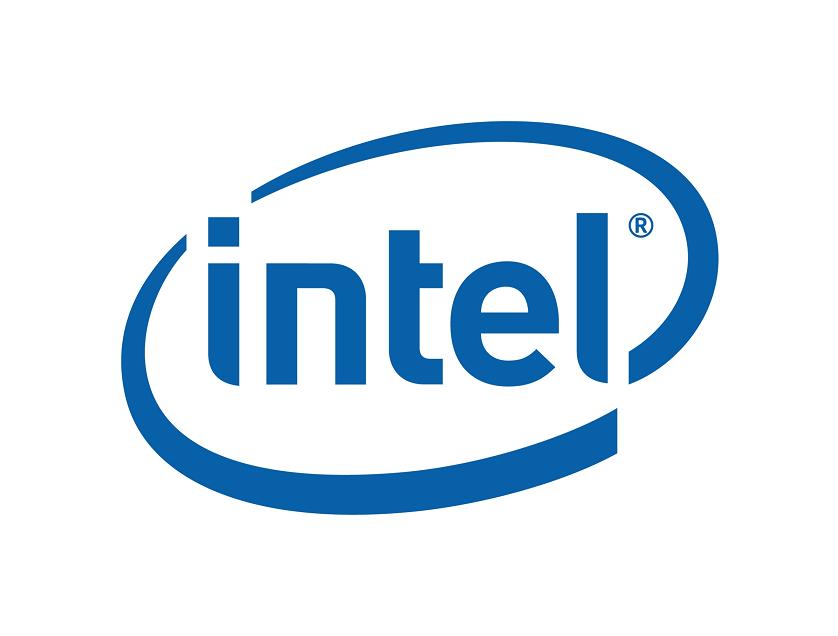 Several days ago, we reported that benchmarks had accidentally been leaked for the Intel Core i7-7700K, 7th Generation Core Processor codename Kaby Lake, on the SiSoft benchmark database, and it looks like another benchmark was that was run around a similar timeframe was inadvertently uploaded to the GeekBench database as well.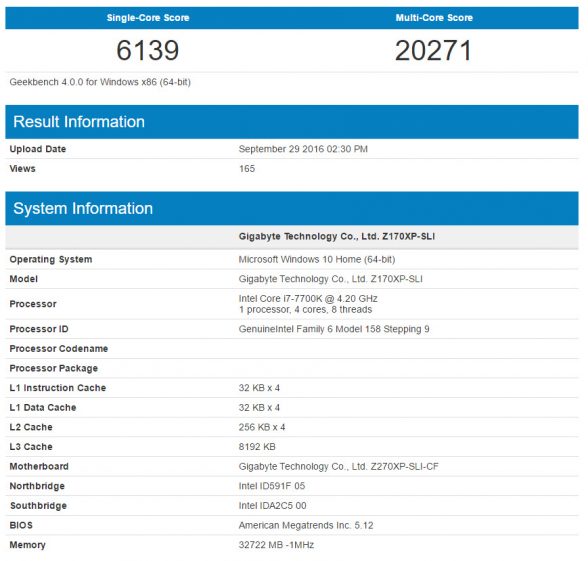 According to the results page on the benchmark run, the Intel Core i7-7700K Kaby Lake processor managed to reach a score of 6,139 single-core performance and a score of 20271 multi-core performance.
The system configuration shows an Intel Core i7-7700K 4C/8T processor running at 4.2GHz (likely its base clock, not turbo) on a Gigabyte Z270XP-SLI-CF motherboard with 32GB of Memory.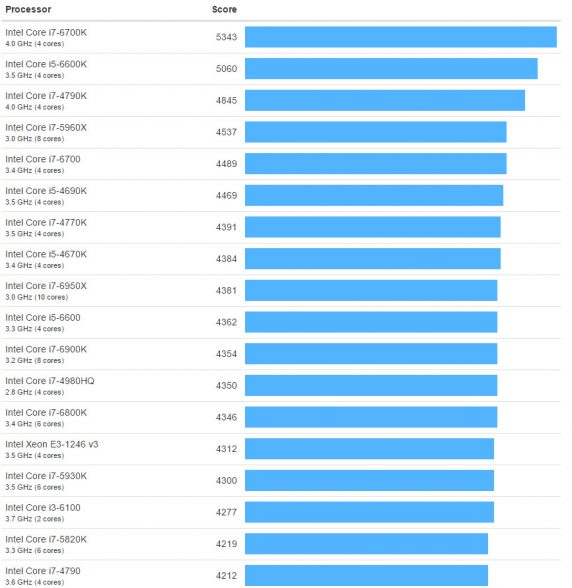 Here's a comparison chart of single core performance against a number of other top processors currently on the market today. We can see that the Intel Core i7-7700K's 6131 single core performance score will put it at the top of the chart, above the current Intel mainstream flagship Intel Core i7-6700K which scored 5343. This is around a 14.7% increase in performance over previous generation. Of course, keep in mind, the Intel Core i7-7700K is clocked at 4.2GHz out of the box and will likely have slightly higher boosted clock speeds as well so not all of this performance gain is due to architecture/process improvements.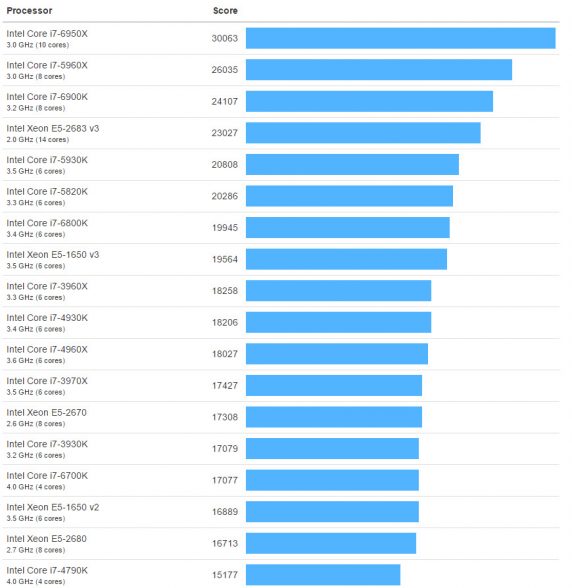 Looking at multi-threaded performance, the Intel Core i7-7700K score of 20243 slots it in at just faster than the Intel Core i7-6800K which is a 6-core processor with a base clock speed of just 3.4GHz. The Intel Core i7-7700K's Skylake predecessor, the Intel Core i7-6700K scored just 17077 making the Intel Core i7-7700K  around 18.5% faster. Again, keep in mind the Intel Core i7-7700K is clocked higher than the Intel Core i7-6700K so not all performance improvement is due to process/architecture improvements.
From these benchmarks, it looks like performance gain may end up being closer to ~12-15% which is similar to what we saw from the previously leaked Kaby Lake benchmarks and is consistent with what we've seen generation over generation pretty much since Sandy Bridge. With the new Kaby Lake processor, more emphasis was put on multi-media processing and other features such as an integrated HEVC/VP9 4K video decoder. Of course, none of this testing is done on a standardized test setup with standardized clock speeds, so these benchmarks are definitely flawed; however, it does give us an early idea of what to expect.
What do you think? Let us know in the comments below!
Source: GeekBench