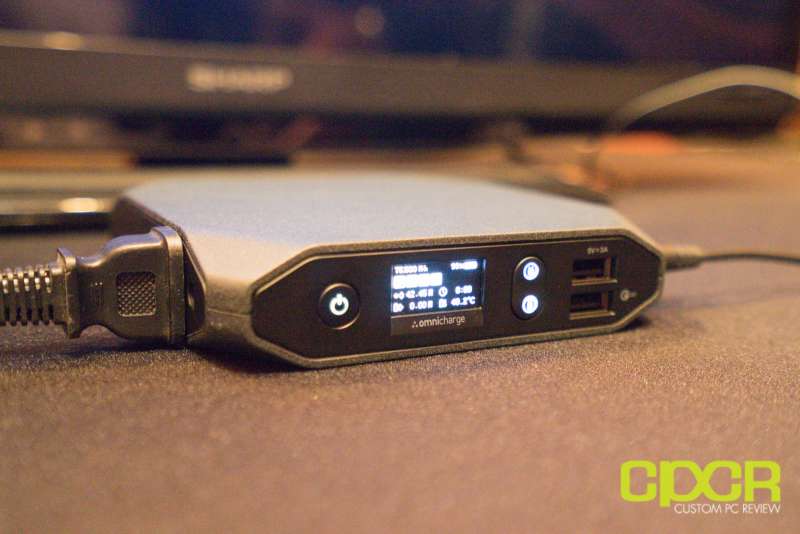 CES is always pretty awesome because it not only gives us the opportunity to see new products from companies we're intimately familiar with, but it also gives us the opportunity to check out some new products that we need in our lives, yet don't currently have.
Case in point is the Omnicharge Omni, which is a battery bank with a 120v inverter built right into the unit. This allows the battery bank to be able to power things such as laptops, lightbulbs, monitors, charge flashlights, cameras, and anything with a standard 120v AC North American plug with the same battery bank you already carry around for charging your smartphone. And it's only slightly bigger than your average battery bank. Yeah, it's pretty sweet.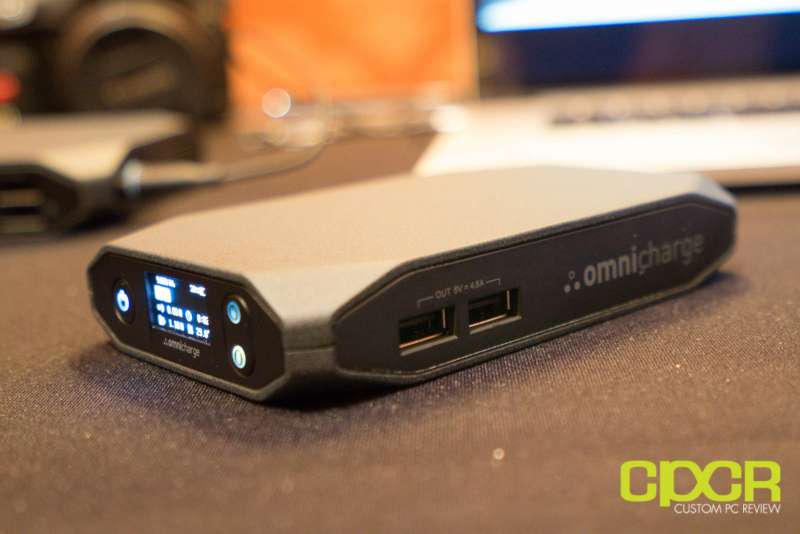 The Omnicharge Omni is offered in two models – the Omni13 which features a 13,600mAh battery and the Omni20 which features a 20,400mAh battery. The Omni13 has a maximum AC output power of 65W while the Omni20 features a maximum output power of 100W. The Omni20 also features Qi Wireless charging as well which makes it easy to charge wireless charging enabled devices.
The Omnicharge Omni13 and Omni 20 will be available soon. The Omni13 will cost $199 and the Omni20 will cost $299, but are currently discounted to $129 and $199 for Indiegogo backers.