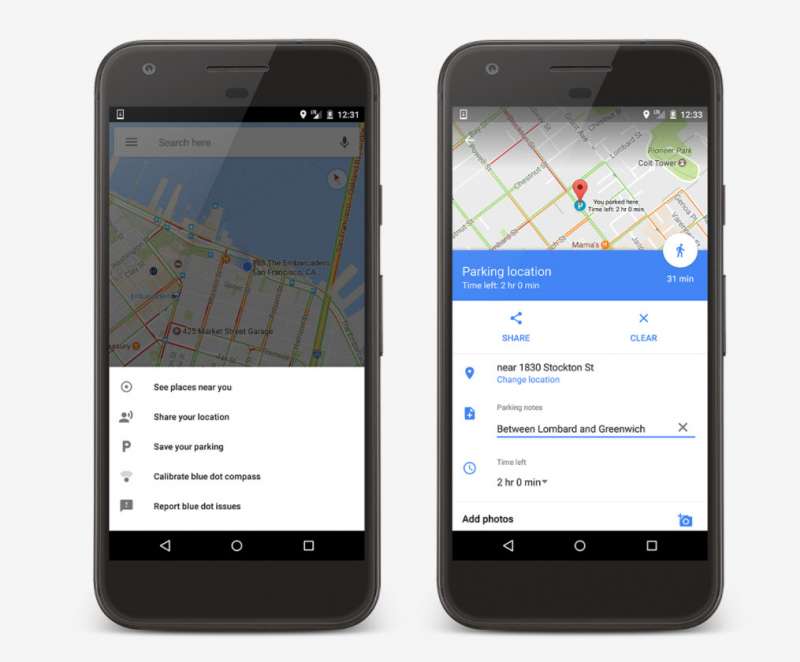 Don't you hate it when you park your car and completely forget where you parked it just three hours later? Or do you suffer from constantly forgetting how much time is left in the meter? Google Maps can now remember this information so you don't have to.
For users who've updated to the latest version of Google Maps, all you have to do is tap the blue dot for your location then tap "Save your parking" when you leave your car. Google Maps will respond by pinning a blue dot on your map, indicating where your car's located. You can also tap on the blue dot to insert additional details such as which level and which spot you've parked at. You can even save when your parking permit or parking meter will expire, which will set a programmable alarm to warn you before you get a ticket.
Users who use an iOS device will get an extra "automatic parking detection" feature. When the Bluetooth connection between the iPhone and the car is terminated, the position of the car will be automatically added to Google Maps.
Source: Google Blog