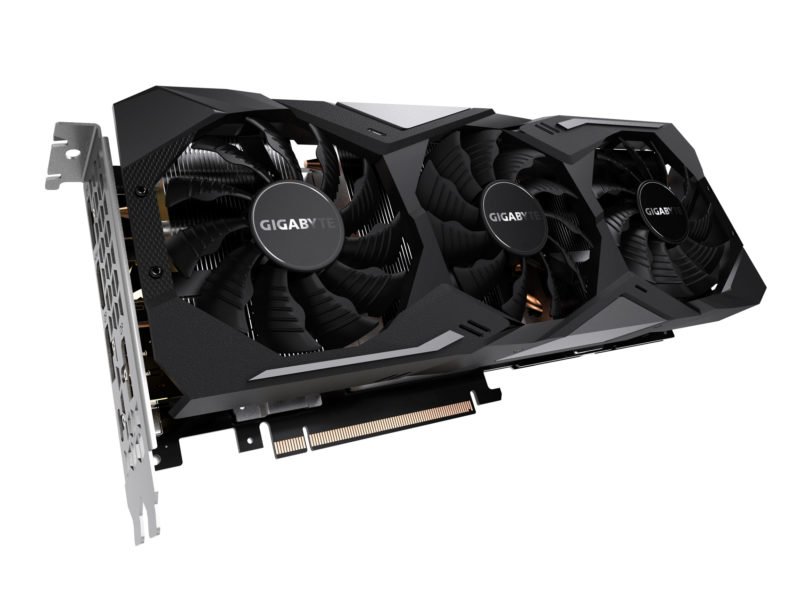 Gigabyte, one of the more familiar names in the PC Enthusiast hardware space has announced their newest GeForce RTX 2000 series cards powered by Nvidia's brand new Turing architecture GPUs.
According to the announcement, Gigabyte will be launching five new graphics cards:
Geforce RTX 2080 Ti GAMING OC 11G
Geforce RTX 2080 Ti WINDFORCE OC 11G
Geforce RTX 2080 GAMING OC 8G
Geforce RTX 2080 WINDFORCE OC 8G
Geforce RTX 2070 GAMING OC 8G
All five graphics cards feature Gigabyte's Windforce 3X cooling system with alternate spinning fans, RGB fusion, sleek metal back plate, Gigabyte certified ultra-durable materials and one-click overclocking so that all gamers can enjoy the ultimate gaming experience with the extreme performance.
Gigabyte's main draw in the announcement is their Windforce 3x cooling system which they say will take care of every component on the graphics card due to its 3 unique blade fans, high-efficiency direct touch pure copper composite heat-pipes and semi-passive fan function. These cooling technologies keep the graphics card temperature low, resulting in higher and more stable performance. The middle fan spins in reverse to optimize airflow for heat dissipation, enabling more efficient performance at a lower temperature.
Gigabyte has also improved their power delivery system which will allow the MOSFETs to operate at lower temperatures and will include over temperature protection as well as load balancing for each MOSFET. Gigabyte's latest graphics card will also feature Gigabyte's "Ultra Durable" certified chokes and capacitors for longer lifespan and stability. The cards will also feature a backplate for improved stability and provides extra rigidity. Finally, Gigabyte RGB Fusion has been fully enabled which will allow users to adjust the color of the RGB lights and lighting effects through the Aorus Engine.
In addition to the cards Gigabyte has already announced, they will also have more Turing architecture based cards on the way. These include new aircooled and water cooled Arous cards which should be released in the next few months featuring enhanced RGB lighting capabilities.
Pricing for each of the cards are as follows:
The new cards are expected to be released at the official launch of the GTX 2000 series on September 20th