It has been reported that AMD may be set to launch its most powerful graphics card yet; the 'R9 Fury X2' which as the name implies will feature two of the company's high-end HBM powered, Fiji GPU cores, is rumored to be launching sometime within the next two months, or before the year's end. While the official product name is still unknown, the card has apparently been going by the codename "Gemini" and has had multiple engineering samples in circulation for the past few weeks.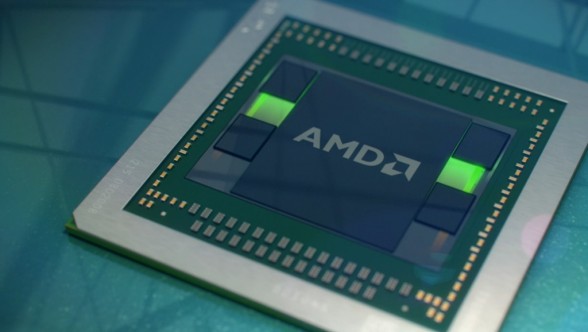 It is rumored that both Fiji XT GPUs inside of the 'R9 Fury X2' will be full featured, and will operate at clock speeds up to 1,000MHz. While its stacked 8GB of HBM memory will be clocked at 500MHz for a combined total of 1 Terabyte per second of memory bandwidth. It is also reported that AMD is targeting an 80% boost in both 4K and 1440p performance, compared to a similarly clocked single Fiji XT GPU.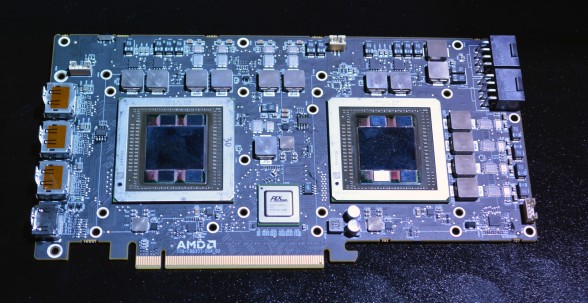 Photo of dual-GPU Fiji prototype credit Anandtech.
Of course, all of this is to be taken with a huge grain of salt at this point, as it not been officially confirmed. Still, AMD launching a dual R9 Fury X card is rather likely, and none of this would come as much of a surprise.