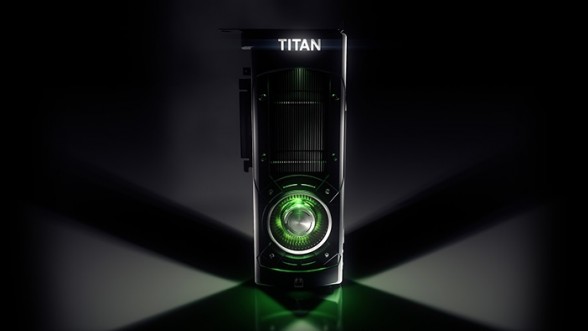 Nvidia recently surprised attendees of the 2015 GDC (Game Development Conference) by unveiling Nvidia's upcoming flagship GPU, the Titan X.
According to Nvidia CEO Jen-Hsun Huang, the Titan X will be the most powerful GPU on the planet. Designed for VR applications, it will feature 8 Billion transistors, a 12GB frame buffer, and will be built on Nvidia's 28nm Maxwell architecture. Nvidia's current flagship, the Titan Black, is built on the 28nm Kepler architecture, has 7.1 Billion transistors and a 6GB frame buffer.
To demonstrate its graphical prowess, Nvidia ran a VR demonstration using Thief of Shadows, a customized game title built on the Unreal Engine 4. No benchmarks on performance have been revealed at this time.
Jen-Hsun didn't reveal any information on the launch dates or pricepoints, but for a card of this caliber, it'll probably carry a price tag north of $1000. From the picture, it seems like the Titan X will be using the same cooling shroud as the previous generation Titans. There may be subtle changes, but we won't know until the final product is released. Not much else is known about the Titan X, but expect more information to surface at Nvidia's annual GTC (GPU Technology Conference).
Source: Nvidia Blog