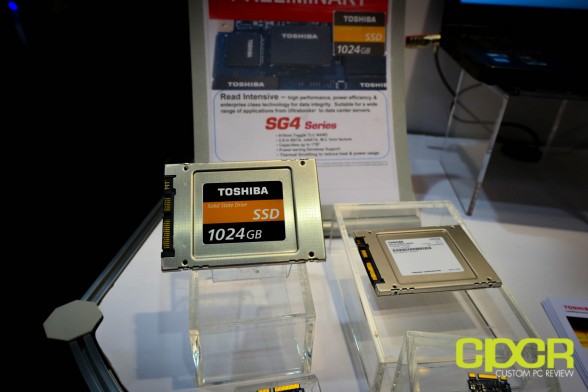 While touring Toshiba's booth here at FMS 2014, one product in particular caught our eye. Although still unannounced, Toshiba displayed their upcoming SG4 series SSD.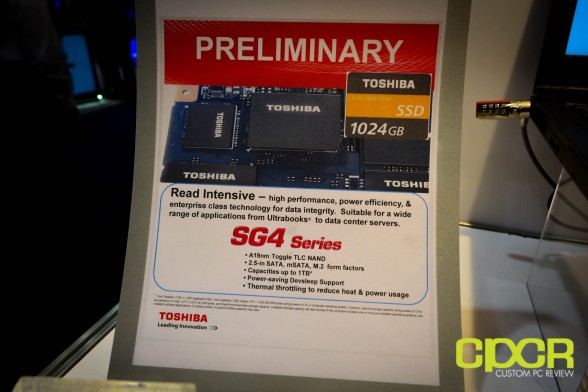 Taking a closer look at the spec sheet, the SG4 uses Toshiba's latest A19nm Toggle TLC NAND which is the first time we've seen this NAND in an upcoming SSD. Although performance figures are currently unknown at this time, Toshiba is targeting the SG4 for read intensive applications. The controller technology is currently unknown at this time, but we're expecting to see some form of Toshiba/Marvell collaboration as we've seen in Toshiba's latest SSDs.
In addition to the 2.5″ SATA form factor, the Toshiba SG4 will also be available in both the M.2 and mSATA form factors as well. Toshiba tells us that the SG4 will be available soon although pricing hasn't been revealed at this time.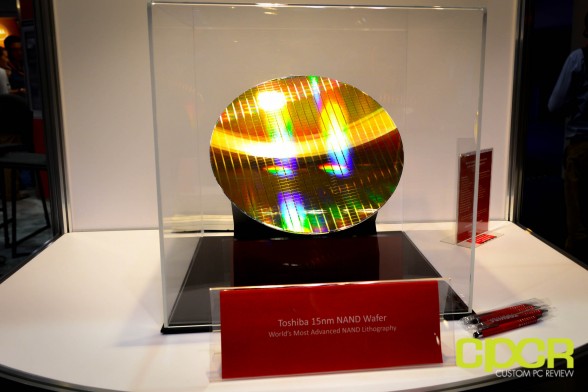 Although a bit less exciting yet still exciting nonetheless is a display of Toshiba's upcoming 15nm NAND. Toshiba had a full wafer on display, but no product announcements have been made at this time.