EVGA has recently announced the release of several new models in its flagship SuperNOVA T2 power supply series, which it originally debuted with the top-of-the-line EVGA SuperNOVA T2 1600w early last year. With the new products, EVGA expands its ultra-high-end lineup into several new capacities which include 1000w, 850w and 750w units.
EVGA SuperNOVA T2 750w, 850w and 1000w Units Now Available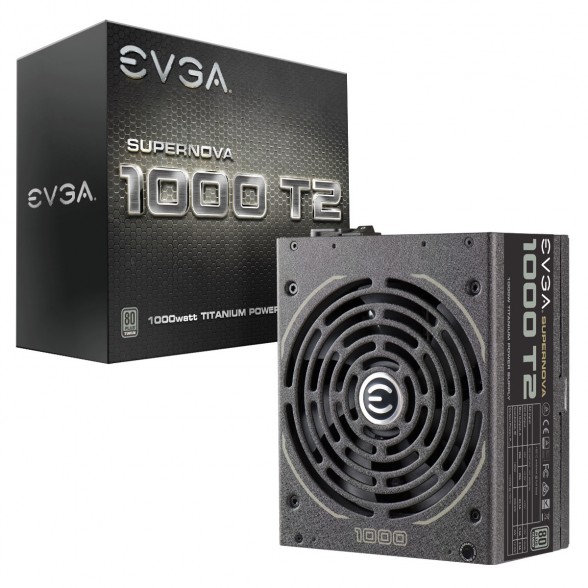 As the name implies, the SuperNOVA T2 series features 80 PLUS Titanium efficiency, which means it is rated for at least 94% efficiency or higher under typical loads. EVGA also says the units are equipped with "the highest quality Japanese brand capacitors" although it does not mention specifics, we know from earlier reports that the Super Flower-made 1600W model features capacitors sourced from Nippon Chemi-Con, so we'd expect the same with the new models as well.
Other key features include a fully modular design, EVGA ECO mode, which ensures the unit stays silent under medium loads, and finally EVGA's 10-year manufacturer warranty.
The new models are available now and are priced at $279, $239 and $219 respectively.