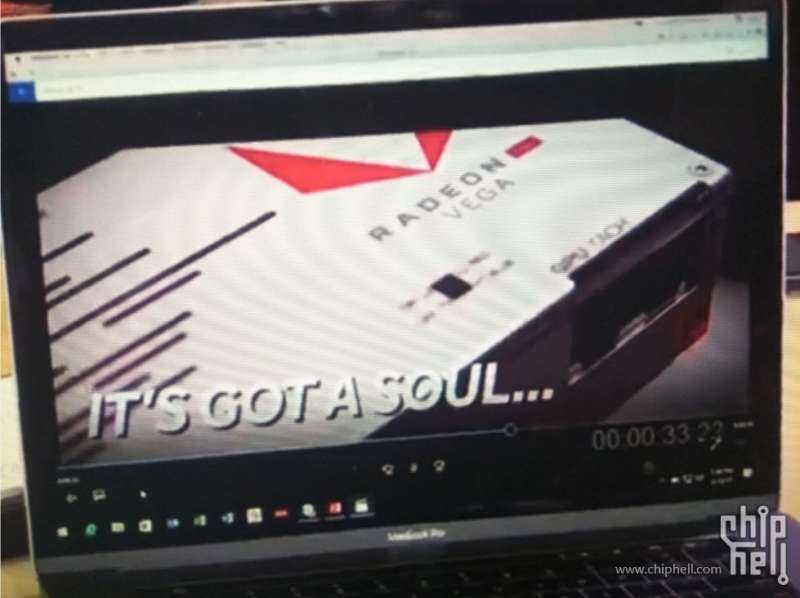 In a recent post at the Chiphell forums, a member by the username gtx9 posted some of the first images of what could be the launch video for the upcoming AMD Radeon RX VEGA graphics card. According to the poster, this was recently shown at the AMD Technology Summit in Beijing, China.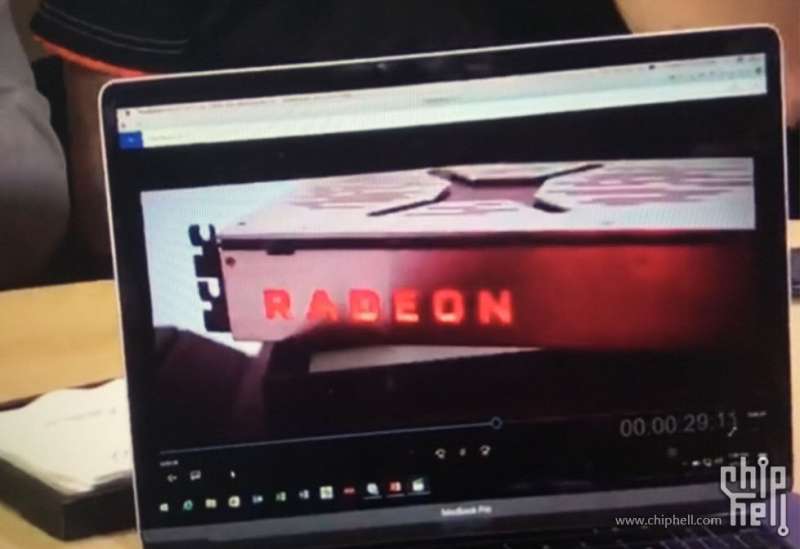 While the images only show limited angles, it looks like the RX VEGA reference design may feature a black and white color theme with red accents for the logo. The GPU also appears to have a GPU load indicator which is something AMD has done previously on their Radeon R9 FURY X graphics card. This of course leaves the universal question, why does every leaker own the same freaking flipphone camera made in 2005?
The AMD Radeon RX VEGA is expected to launch in 2Q2017. As with all leaks, take this one with a grain of salt. More to come so stay tuned!
Source: Chiphell via Videocardz