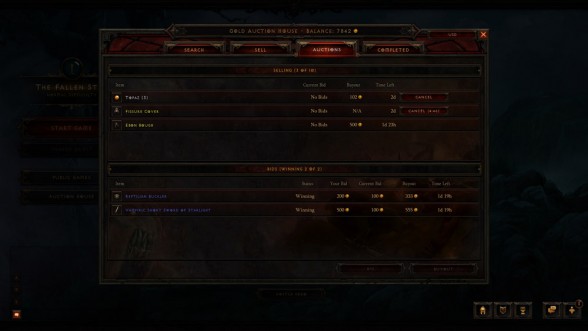 Blizzard's epic third installment of their hit RPG series, Diablo III, has finally opened up its real-money auction house to players in the Americas, finally giving players who spend tons of time farming gear an opportunity to be compensated in the real world for their hard work.
Diablo III originally launched with an in-game auction house that only allowed players to trade in-game items with in-game gold; however, with Blizzard's recent launch of a real money auction house (06/12/12), players will now be able to trade in-game items for real world currency and vice versa.
The auction house will be available in the following currencies for players in the Americas: U.S. Dollar (USD), Mexican Peso (MXN) and the Australian Dollar (AUD) with the Brazilian Real (BRL), Argentine Peso (ARS), Chilean Peso (CLP), and other European currencies following shortly. Interestingly enough, the Canadian Dollar (CAD) was not included.